Performance
03/19/2022
Fort Washington, MD
'MINYO Blooms in Washington D.C.' Minyo Crusaders Special Performance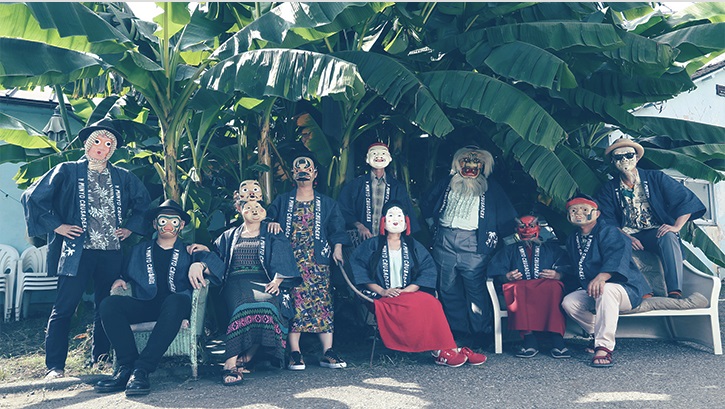 Time & Location
March 19, 4pm-5pm EDT
National Harbor Plaza
(National Harbor, MD)
About
The
National Cherry Blossom Festival
's signature Opening Ceremony is an artistic celebration of the 1912 gift of trees from Tokyo to Washington, D.C., and an annual tribute to the longstanding friendship between Japan and the United States. This unique, one-time-only performance will feature special performances from acclaimed artists with ties to both countries.
This year, we have invited
MINYO CRUSADERS
,
Keisho Ohno
&
Toshihiro Yuta
, and
Samurai Artist KAMUI
to present at the opening ceremony. These artists have also kindly agreed to put on special performances on March 19th to get audiences excited for the Opening Ceremony the following day.
MINYO CRUSADERS
will be holding a special performance at the National Harbor Plaza on March 19th from 4-5pm (EDT). This FREE event will feature their live music performance, along with a short talk explaining Minyo, Japanese traditional folk music. Audiences will be taught the choreography to dance along to Minyo music, and are welcome to join in the dance at the end of the group's set.
Co-presented by The Japan Foundation and National Harbor in collaboration with the Embassy of Japan in the United States of America, these events are part of the National Cherry Blossom Festival 2022.
Keisho Ohno
&
Toshihiro Yuta
will also be making a special appearance at the Heritage Center for a demonstration and workshop featuring Japanese traditional instruments: the shamisen and wadaiko.
Capital One Arena will be hosting
Samurai Artist KAMUI
along with
Keisho Ohno
&
Toshihiro Yuta
to present at their halftime show during the Wizards vs Lakers game.
Featured
National Cherry Blossom Festival
Projects Organized by JFNY