Literature
09/01/2021 - 10/15/2021
Online
JFNY Literary Series: Sachiko Kashiwaba x Avery Fischer Udagawa
Please take a moment to tell us what you think of this event.
About
JFNY Literary Series invites notable writers in Japanese literature and their translators to discuss their work, speak on the art of translation, and touch upon the current literary scene in Japan.
This session of JFNY Literary Series features renowned Japanese children's author Sachiko Kashiwaba and her translator Avery Fischer Udagawa, moderated by Yumiko Sakuma. Ginny Tapley Takemori from the collective Strong Women, Soft Power and interpreter Bethan Jones also join the session. The English translation of Kashiwaba's book Temple Alley Summer was just published in July, which the Japan Foundation supported through the Support Program for Translation and Publication on Japan.
Speakers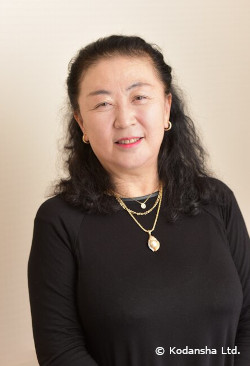 Sachiko Kashiwaba, born in Iwate Prefecture in 1953, has authored more than one hundred books for children. Her debut novel The Marvelous Village Veiled in Mist (霧のむこうの不思議な町, tr. Christopher Holmes) won the Japanese Association of Children's Writers newcomer prize, and her works have since garnered the prestigious Sankei, Shogakukan, and Noma children's literature awards. Her novel Chikashitsu kara no fushigi na tabi (地下室からの不思議な旅, Strange journey from the basement) was animated in 2019 as The Wonderland (バースデー・ワンダーランド), and her novel Misaki no mayoiga (岬のマヨイガ, The abandoned house on the cape) will be released as an anime film in 2021. Temple Alley Summer (帰命寺横丁の夏, tr. Avery Fischer Udagawa) is her first novel to be published in English translation in the United States. She lives in the city of Morioka, Iwate.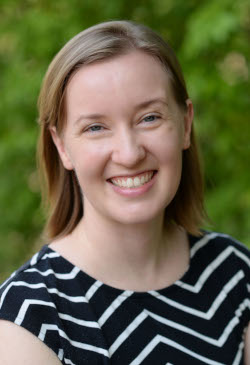 Avery Fischer Udagawa's translations from Japanese include the children's novels Temple Alley Summer by Sachiko Kashiwaba and J-Boys: Kazuo's World, Tokyo, 1965 by Shogo Oketani. Her short story translations have appeared in Kyoto Journal, Words Without Borders, Tomo: Friendship Through Fiction—An Anthology of Japan Teen Stories, The Best Asian Short Stories 2018, and A Tapestry of Colours 1: Stories from Asia. Born in Kansas, she lives near Bangkok.
> Official website
Yumiko Sakuma is an editor, translator, and lecturer specializing in children's literature. Born and raised in Tokyo, she has translated about 250 children's titles into Japanese, including works by E.B. White and Jacqueline Woodson. She has received numerous awards for editing and translation, including the Japan Picture Book Award and the Sankei Children's Publishing Culture Award. Currently, she serves as president of the Japanese Board on Books for Young People and chairs the Japan-Africa Children's Books Project.
Previous Sessions
JFNY Literary Series: Kickoff Event
JFNY Literary Series: Yu Miri x Morgan Giles
JFNY Literary Series: Sayaka Murata x Ginny Tapley Takemori
JFNY Literary Series: Kanako Nishi x Allison Markin Powell
JFNY Literary Series: Hiroko Oyamada x David Boyd
Watch all the episodes on YouTube.
Featured
Literature Events