Literature
06/25/2021 - 07/31/2021
Online
JFNY Literary Series: Hiroko Oyamada x David Boyd
Please take a moment to tell us what you think of this event.
About
JFNY Literary Series invites notable writers in Japanese literature and their translators to discuss their work, speak on the art of translation, and touch upon the current literary scene in Japan.
This session features Hiroko Oyamada and her translator David Boyd, moderated by Kyoko Yoshida. Lucy North from the collective Strong Women, Soft Power and interpreter Bethan Jones also join the session. Oyamada is an Akutagawa Prize-winning writer and the author of The Factory and The Hole, both of which were translated by Boyd. The Japan Foundation supported the English publications of The Hole through the Support Program for Translation and Publication on Japan.
Speakers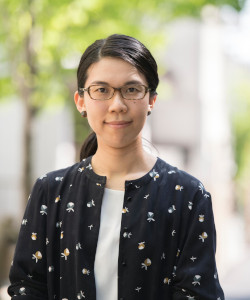 © Shinchosha
Hiroko Oyamada, born in Hiroshima in 1983, won the Shincho Prize for New Writers for The Factory, which was drawn from her experiences working as a temp for an automaker's subsidiary. Her following novel, The Hole, won the Akutagawa Prize.
David Boyd is Assistant Professor of Japanese at the University of North Carolina at Charlotte. His translation of Hideo Furukawa's Slow Boat (Pushkin Press, 2017) won the 2017/2018 Japan-U.S. Friendship Commission (JUSFC) Prize for the Translation of Japanese Literature.
Kyoko Yoshida writes fiction and translates Japanese contemporary poetry into English. She teaches American Literature at Ritsumeikan University in Kyoto.
Previous Sessions
JFNY Literary Series: Kickoff Event
JFNY Literary Series: Yu Miri x Morgan Giles
JFNY Literary Series: Sayaka Murata x Ginny Tapley Takemori
JFNY Literary Series: Kanako Nishi x Allison Markin Powell
Watch all the episodes on YouTube.
Featured
Literature Events
Projects Organized by JFNY