Talk
03/24/2022
Honolulu, HI and Online
Building a Resilient Society: A U.S.-Japan Network for the Future Working Group Event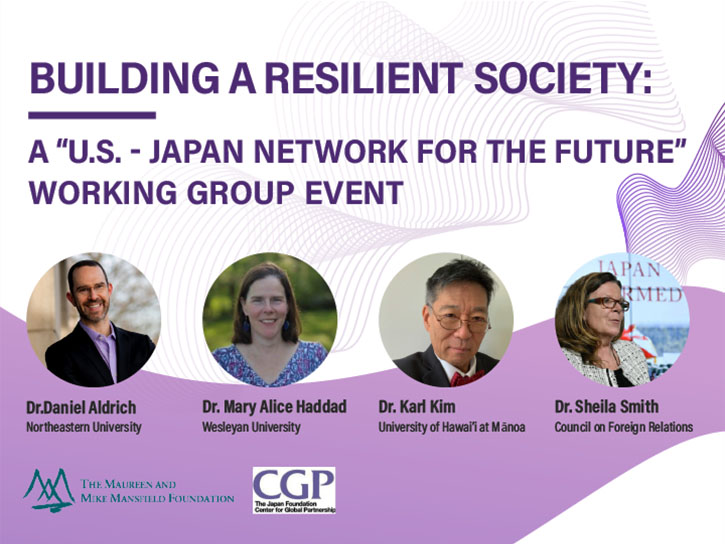 Time & Location
March 24, 1pm HST (7pm EDT)
Online and In-Person
About
We are pleased to present a hybrid panel discussion prior to the start of the
2022 Association for Asian Studies Annual Conference
in Honolulu featuring
Daniel Aldrich
(Northeastern University),
Mary Alice Haddad
(Wesleyan University), and
Karl Kim
(National Disaster Preparedness Training Center), moderated by
Sheila Smith
(Council on Foreign Relations). The panelists will discuss their work on resiliency on a national level, focusing on Japan and the United States, as well as a city level, with particular focus on Tokyo and Kitakyushu.
The event will be both virtual and in-person.
Virtual Participation:
Register
In-Person Participation:
Register
This event is co-presented by the Japan Foundation CGP, New York and the Maureen and Mike Mansfield Foundation, and builds off of the work of the
U.S.-Japan Network for the Future program.