Workshop
07/16/2022
Online
World Kamishibai Forum: Second Language Teaching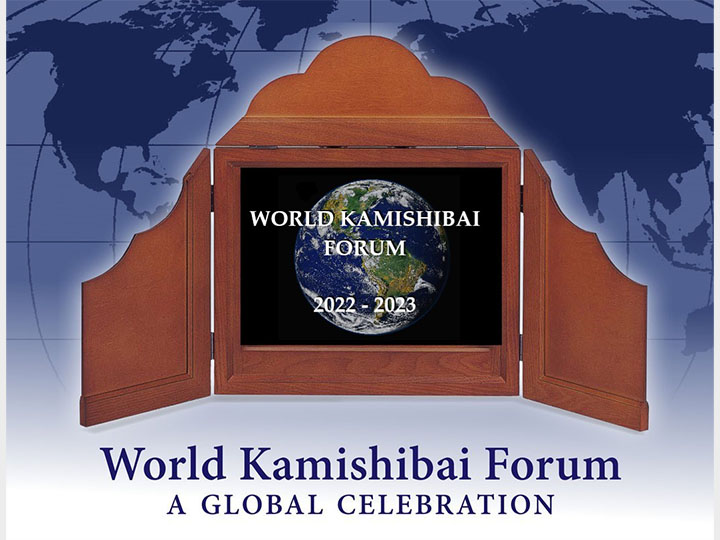 Time & Location
July 16, 1:30pm ET
Online
About
Second Language Teaching: Think language teaching outside the box? Think Japanese storytelling box! Presenters will discuss how to use kamishibai as a language teaching tool.
The World Kamishibai Forum is a free series of ten Zoom meetings that focus on different aspects of kamishibai. Live attendees will meet and interact with the presenters who are experienced kamishibai creators/presenters from around the globe and have deep experience in their work. The workshops will be recorded and made available to view later.
To receive an invitation to each Zoom meeting, be sure to register here.
Speakers
University of York Team
Géraldine Enjelvin, a French lecturer at the University of York in the UK, began doing research and writing about kamishibai as an educational tool, especially in language teaching, in 2018.
Yumi Nixon, a Japanese lecturer at the University of York, has often used storytelling and folk tales in her teaching. She introduced her university students to kamishibai in 2022.
Ulrike Wray is a German lecturer at the University of York. In recent years she has been using short stories and poems to teach grammar and cultural literacy and in 2022 introduced her students to kamishibai.
In December 2021 this team delivered a joint, online lecture about using kamishibai in university language teaching.

Perera-Bailey Team
Natsuko Shibata Perera has been teaching Japanese language and pedagogy in Japan, the US, and now in the UK at SOAS University of London. She was familiar with kamishibai as a child in Japan and is excited about the vast potential for this form of storytelling as an educational tool. She uses it now for Tanka creation in Japanese language classes.
Megumi Bailey was born and raised in Japan. After teaching science in Japanese high schools, she moved to the UK and has taught Japanese at the University of York since 2001. Through her involvement in kindergartens, both in Japan and the UK, Megumi has cultivated rich experiences using kamishibai in school contexts. She is exploring the possibilities for applying kamishibai in a higher education context.
This project is supported by the Global Partnerships Education Grant.