Cultural Event
04/15/2023
Nashville, TN
The Nashville Cherry Blossom Festival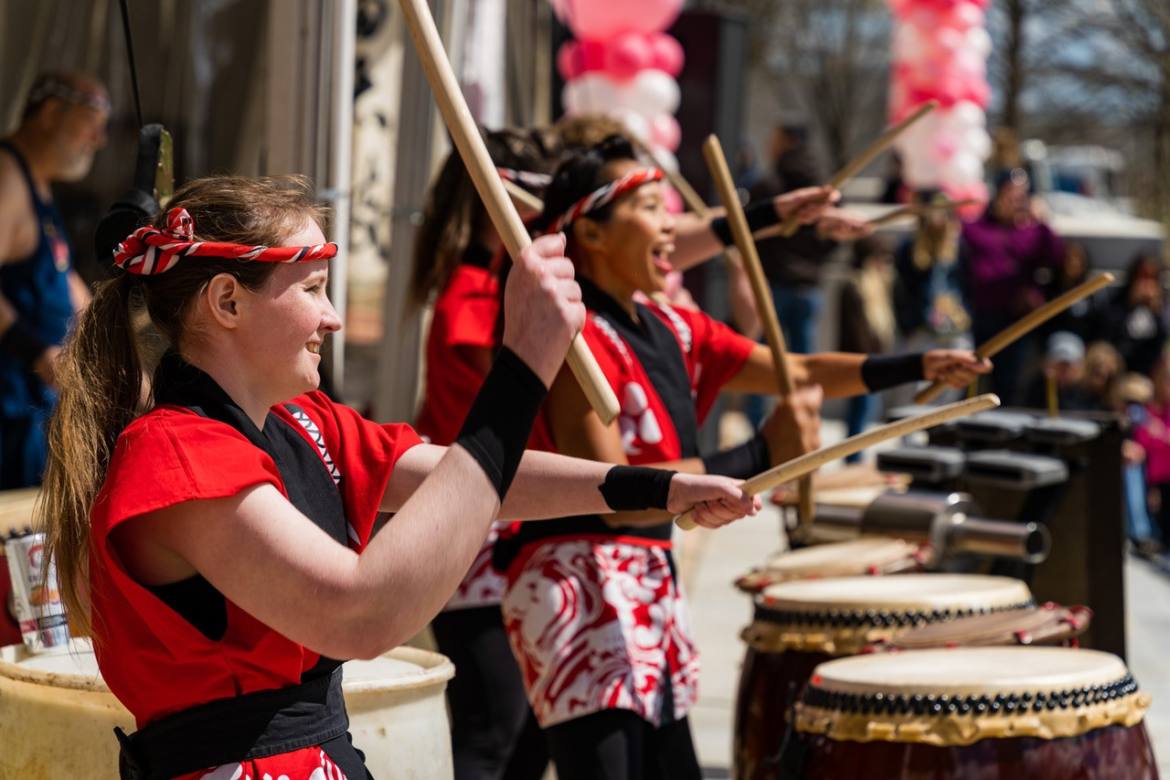 ©Japan-America Society of Tennessee, Angel Rose Photography
Time and Location
April 15, 9:30am -5:00pm
Nashville Public Square (Nashville, TN)
About
The Nashville Cherry Blossom Festival returns to Public Square Park in the heart of downtown Nashville on Saturday, April 15th from 9:30am -5:00pm
The Festival is a family-friendly, admission-free celebration of spring and Japanese culture, beginning with the Cherry Blossom Walk, hosted by Sister Cities of Nashville, at 9:30 a.m. Kaminari Taiko of Houston will open the festival. Throughout the day, the Main Stage will feature Japanese music and dance performances and a Cosplay Contest. A more intimate stage on the lawn, the Union Street Stage, will showcase martial arts demonstrations and J-pop dancers, and the Kent Family Magic Circus will perform in the center of the Square.
Festival goers can also enjoy a "Taste of Japan" from the offerings of Japanese food vendors and some of Nashville's favorite food trucks with special menus designed just for the festival, shopping at the "Ginza Marketplace" and "Artist Avenue", sumo-suit matches, a variety of children's and anime activities in the "J- Funland" area and the new Japanese "Arts & Culture" area.
For more information visit the Nashville Cherry Blossom Festival website.
This event is supported through the Japan Foundation New York's Education Grant.