Talk
08/02/2022
Online
The American Craft Sake Revolution: What's it all about?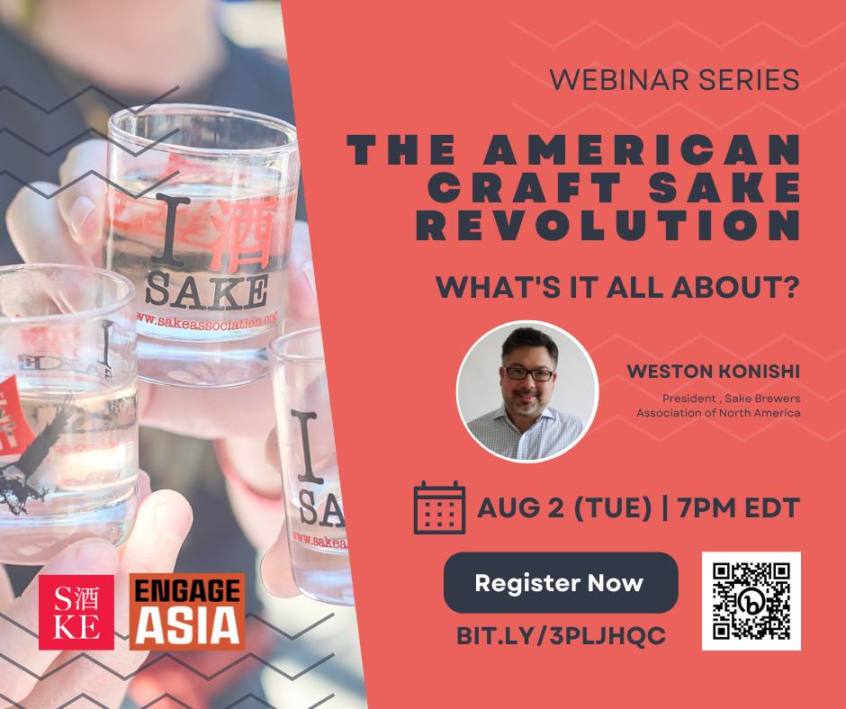 Time & Location
August 2, 7pm ET
Online
About
Join EngageAsia for a three-part webinar series to meet the people—from brewers to rice farmers—who are leading the craft sake revolution in the U.S.!
The first webinar will feature Weston Konishi, President of Sake Brewers Association of North America, who will introduce the audience to the history of sake in the U.S. A policy expert, Wes will also discuss sake's diplomatic role in strengthening relations between the U.S. and Japan.
The remaining two webinars will feature panel discussions with brewers and rice farmers across the U.S. and will be scheduled for later this year.
Fill out the registration form here. More information can be found on the EngageAsia website.
This event is supported through the CGP Salary Assistant Grant for U.S.-Japan Community Grassroots Exchange Program.