Film
10/03/2022 - 03/03/2023
Several Locations
SUZUKI SEIJUN Touring Retrospective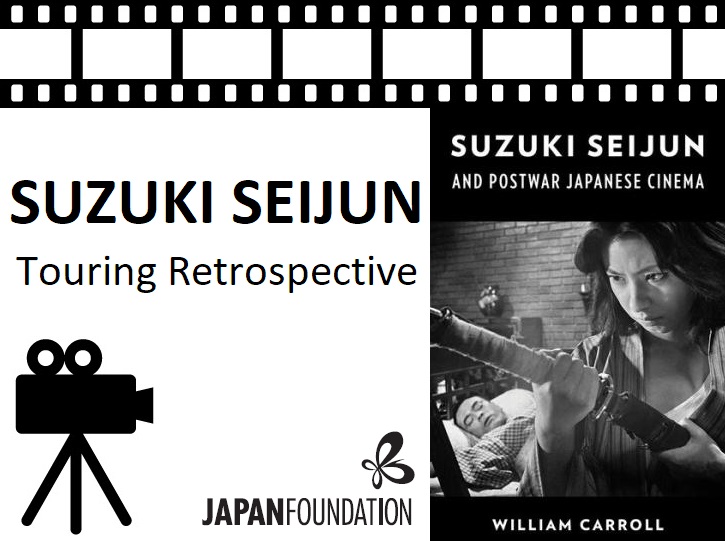 Time & Location
October 3, 2022- March 3, 2023 Several Locations
About
In celebration of the publication of Suzuki Seijun and Postwar Japanese Cinema by Dr. William Carroll, Assistant Professor of Modern Japanese Cultural Studies at the University of Albert, The Japan Foundation, New York will present Suzuki Seijun Touring Retrospective in collaboration with nine universities and movie theaters across the United States.
This series contents of six films, Satan's Town, Love Letter, Kagero-za, Carmen from Kawachi, Tokyo Drifter and A Tale of Sorrow and Sadness, programmed by Dr. Carroll. All films are 35mm rare prints imported from the Film Library of The Japan Foundation.
Please visit the respective websites and enjoy the films!
Touring Schedule:
10/03/2022 – 10/09/2022 The Univeristy of Oklahoma, Norman
11/04/2022 – 11/11/2022 Duke University, Darham
11/07/2022 – 11/14/2022 Bard College, Annandale
11/19/2022 – 12/07/2022 Wesleyan University, Middletown
12/08/2022 – 01/15/2023 Berkeley Asian Pacific Film Archive, Barkeley
01/12/2023 – 02/02/2023 George Eastman Museum, Rochester
02/03/2023 – 02/11/2023 Japan Society, New York
02/16/2023 – 02/28/2023 American Cinematheque, Los Angeles
03/06/2023 – Tokyo Drifter- Chicago Film Society, Chicago
This event is co-organized by JFNY and the respective venues.
Featured
Film Screening Event
Projects Organized by JFNY