Film
11/16/2022 - 11/27/2022
New York, NY & Online
Finding Her Beat – DOC NYC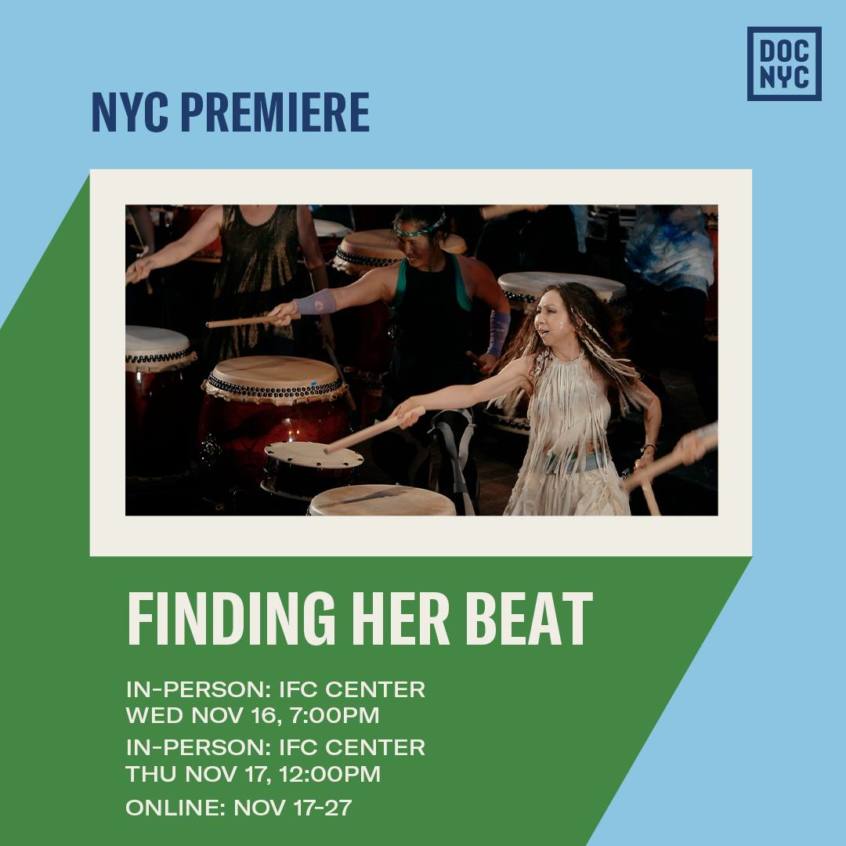 Time & Location
November 16, 7pm- IFC Center (New York, NY)
November 17, 12pm- IFC Center (New York, NY)
November 17-27 -Online
About
NYC PREMIERE A drum master from Japan and a Korean adoptee from Minnesota boldly convene an all-female troupe to perform Taiko, the Japanese drumming art that has been off-limits to women for centuries. As the early menace of Covid rumbles in the background, the group faces down hurdles to prepare for a historic performance in snowy St. Paul. Buoyed by dynamic drum performances and do-or-die spirit, directors Dawn Mikkelson and Keri Pickett create an energizing and uplifting story of music, cultural expression and sisterhood. – Karen McMullen
The first screening will be followed by a Q&A with Dawn Mikkelson, Keri Pickett, subjects/producers Jennifer Weir, Megan Chao Smith, field producer/cinematographer Caroline Stucky.
This film will be screened as a part of Sonic Cinema section in this year's DOC NYC, America's largest documentary festival. There will be a Taiko performance outside the cinema before the screening on November 16th.
We are delighted to provide you with a discount code on tickets (capacity permitting) for Finding Her Beat. Just enter the code at checkout: DOCNYC_PTNR_22. This code will unlock the discounted price for $3 off all regular & matinee screenings (excluding Opening / Closing Night & Centerpiece)
Find out more about the film Finding Her Beat and all the films in the festival at DOC NYC's official website.
This film is co-presented by The Japan Foundation, New York.