Workshop
07/09/2023
Minneapolis,MN
Summer Festival Dance Workshop: Bringing Japanese Summer to the Sculpture Garden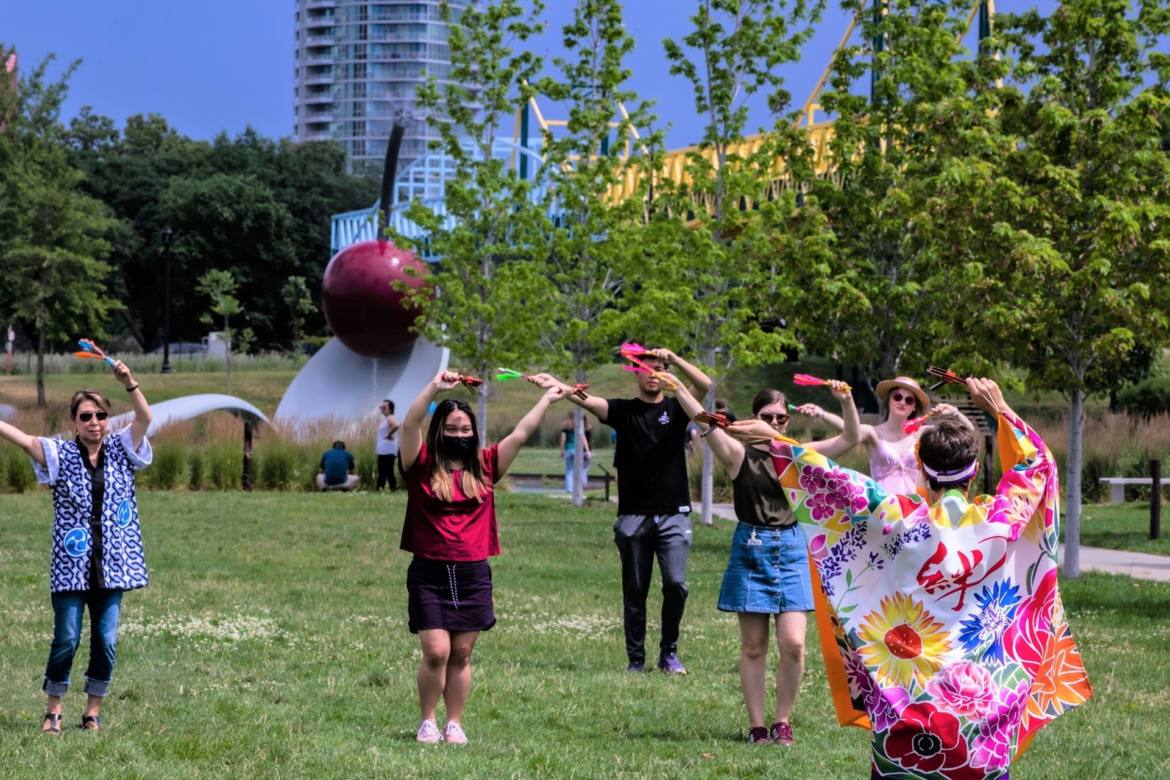 © Steven Hoff
Time and Location
July 9, 2pm
Minneapolis Sculpture Garden (Minneapolis,MN)
About
Japan America Society of Minnesota will host an in-person dance workshop with instructor Ms. Maria Traxler from the Kizuna International Yosakoi Team.
In this workshop, Ms. Traxler will introduce Uraja dance and demonstrate it with a song. Uraja is based on the ogre Ura from the Okayama folk tale The Story of Ura. The Uraja-odori Festival is an event that everyone can join in and enjoy with a single purpose regardless of age, gender, or nationality in Okayama.
This is a family-friendly event. No prior experience is necessary to participate. Please wear clothes that are easy to move in. This event will be a fun way to get some exercise and learn about a regional dance of Japan.
This event is free for all and open to the public.
Ms. Maria Traxler is a current member of the Kizuna International Yosakoi Team. She danced in the 2019 Kochi Yosakoi Festival as a Kizuna member, as well as in the 2015 Kochi Yosakoi Festival as a member of the Shimanto Town team Shimamuta
for more information.
This event is supported through the Japan Foundation New York's Japan America Society / Japan Society Capacity Building Grant Program.