Talk
02/17/2022
Online
Seismic Shifts: U.S.-Japan Leaders on Trade in the Asia-Pacific Region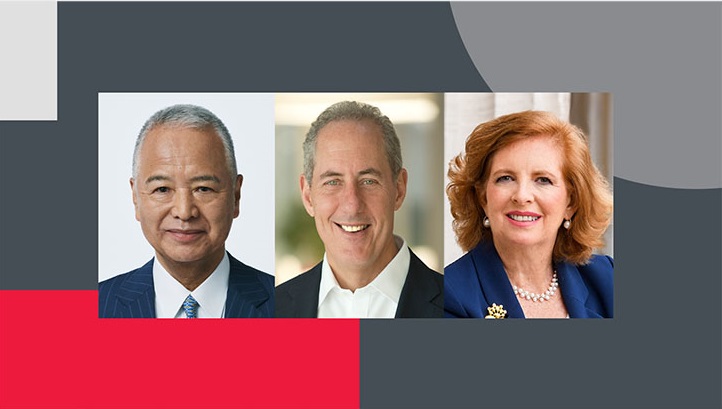 Time & Location
February 17, 7pm EST
Online
About
Asia's trade landscape is undergoing seismic shifts due to the COVID-19 pandemic, supply chain disruptions, as well as the U.S.-China trade dispute. It is further complicated by the establishment of two massive trading blocs: the Regional Comprehensive Economic Partnership (RCEP), the world's largest trade deal with 15 member countries including Japan and China, and the Comprehensive and Progressive Agreement for Trans-Pacific Partnership (CPTPP), which China, Taiwan and South Korea have signaled interest in joining. Neither include the United States as a member.
How will these trade blocs affect trade between the U.S. and Japan and the Asian region? In this webinar, U.S.-Japan experts discuss trade in the Asia-Pacific region, the significance of RCEP and CPTPP, and the future of trade in Asia.
Speakers
Akira Amari
, Advisor, Research Commission on the Tax System; Head, Headquarters for Economic Security Measure, Policy Research Council; former Minister of State for Economic and Fiscal Policy; Member of the House of Representatives.
Michael Froman
, Vice Chairman & President, Strategic Growth, Mastercard; Member of the Board of Directors, Japan Society; former U.S. Trade Representative (2013-2017)
Moderator
Merit E. Janow
, Former Dean, School of International and Public Affairs; Professor of Practice in International Economic Law and International Affairs, Columbia University; Chair of the Board of Directors, Mastercard; Member of the Board of Directors, Japan Society.
Visit the Japan Society website to learn more.
This event is supported through The Japan Foundation Center for Global Partnership..