Exhibition
03/12/2022 - 06/12/2022
Brattleboro, VT
Sachiko Akiyama: Through Lines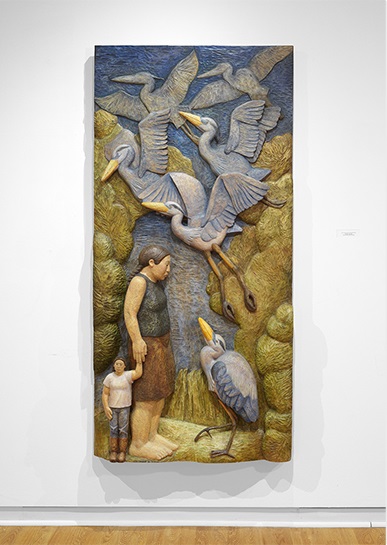 Sachiko Akiyama, "Four Corners of a Floating World" (2011), polychromed wood, wood, oil paint, and mixed media, 24 x 69 x 8 inches. Photo credit: Stewart Clements.
Time & Location
March 12, 2022 – June 12, 2022
Brattleboro Museum & Art Center (Brattleboro, VT)
About
The title of the exhibition, Through Lines, was inspired by the museum building's original function as a railroad station. A through line is a continuous thread in a story, and the word evokes images of pathways flowing through a terrain, like the lines of railroad tracks moving past the station. Sachiko Akiyama is interested in exploring journeys and recurring themes in our lives. The artist draws inspiration from a wide variety of sources, including personal history, art, and literature.
Visit the Brattleboro Museum & Art Center website to learn more.
This event is supported through the JFNY Grant for Arts & Culture.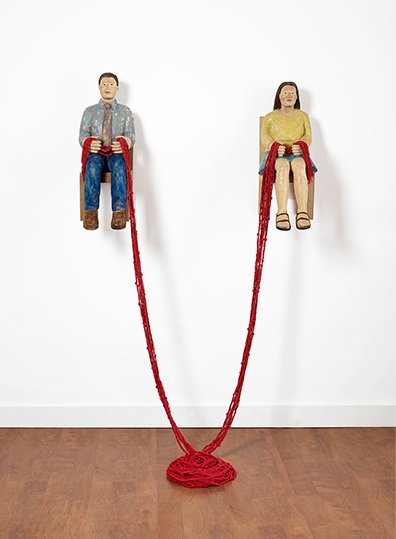 Sachiko Akiyama, "Gathering" (2019), wood, paint, string, variable dimensions. Photo credit: Stewart Clements.