Performance
03/26/2022
Chevy Chase, MD
Mado-View in the Universes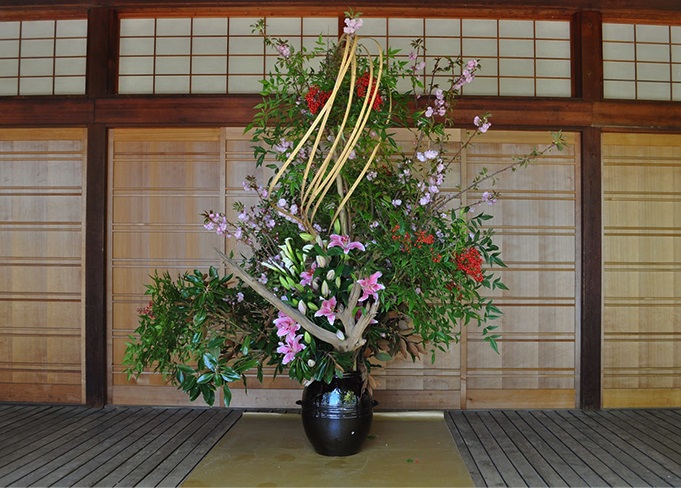 Time & Location
March 26, 10am-2pm EDT
Columbia Country Club (Chevy Chase, MD)
About
David "Shunkou" (俊光) Komeiji, Director of the Saga Goryu School of Ikebana, North America Chapter, will present a demonstration hosted by Ikebana International, Chapter 1, Washington D.C. on March 26, 2022. Saga Goryu is a traditional school of ikebana that dates back over 1,200 years. The title of the demonstration is Mado: View Into the Universes. Mado (window) is the Odai (theme word), selected by the Imperial Household for 2022. Komeiji Sensei will examine the relationship between window and Ensou, a single stroke circle done by a Japanese calligrapher, and explain the significance of this idea in Saga Goryū ikebana arrangements.
Visit the Ikebana International Chapter No.1 Washington, D.C. to learn more and purchase the ticket. Please note all tickets must be purchased by noon on Tuesday, March 22, 2022.

This event is supported through the JFNY Grant for Arts & Culture.