Lecture
02/17/2022
Online
Konbini: Views from Both Sides of the Counter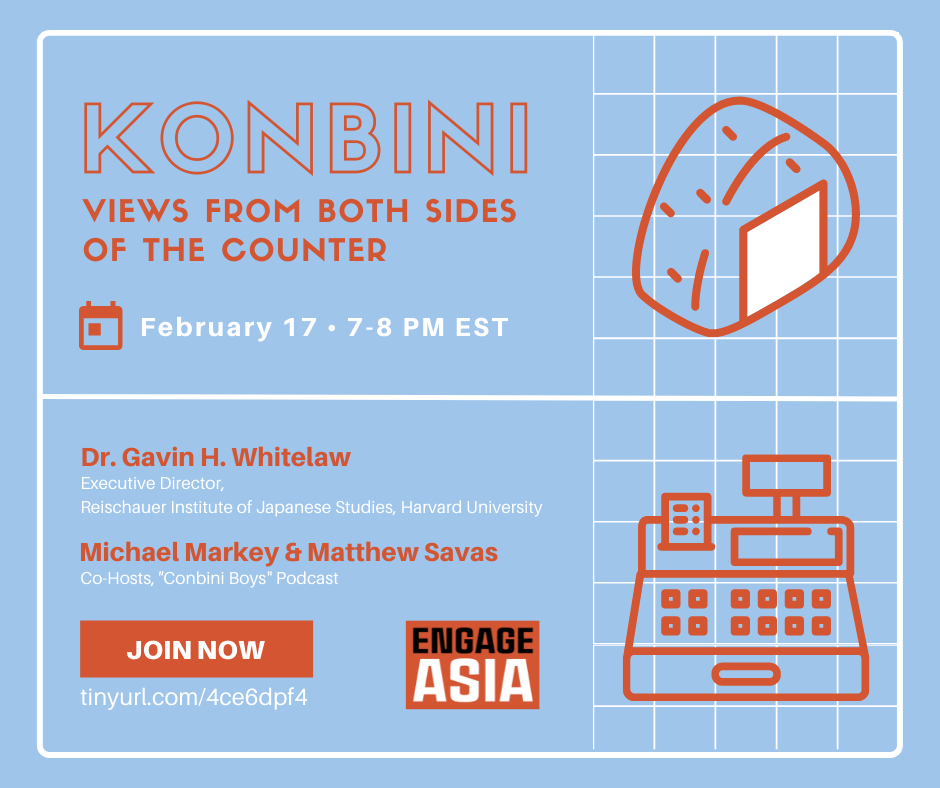 Time & Location
Feb 17, 2022 7pm EST
Online
About
In Japan Konbini is more than a convenience store. It is a fabric of everyday life, where consumers can find a dizzying array of products, from bento lunches and novelty snacks to household items. A microcosm of society, konbini sheds insight on contemporary Japan's dynamics and role in the world.
EngageAsia's webinar will explore Japanese convenience stores from two sides of the counter—consumers and management. This event will feature a panel discussion with
Dr. Gavin H. Whitelaw
(Executive Director; Reischauer Institute of Japanese Studies, Harvard University) as well as co-hosts of "Conbini Boys" podcast, Michael Markey and Matthew Savas.
Click here to register.
The webinar series is supported through the
CGP Salary Assistant Grant for U.S.-Japan Community Grassroots Exchange Program
.