Cultural Event
08/28/2022
Knoxville, TN
Knox Asian Festival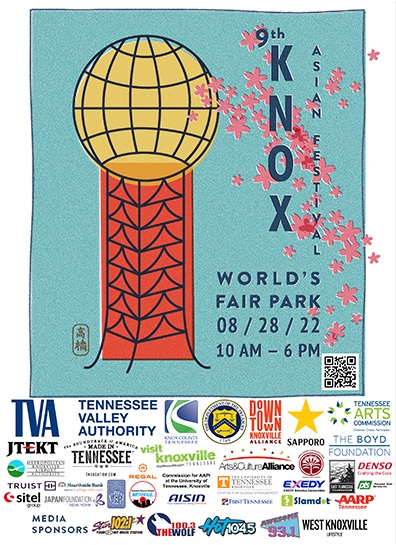 Time & Location
August 28, 10am- 6pm
World's Fair Park (Knoxville, Tennessee)
About
Knox Asian Festival aims to promote diverse cultures and celebrate traditions and talents from the Asian continent. The Festival aims to bring together people from various cultural backgrounds, to promote peace, harmony, unity and healthy life. Each participating country will showcase its unique music, dance, food, fashion, handicrafts and other products at the park in Knoxville, TN.
Visit Knox Asian Festival website to learn more.
This program is supported through the Japan Foundation Education Grant.