Cultural Event
06/17/2022
New York, NY
JPA Early Summer Festival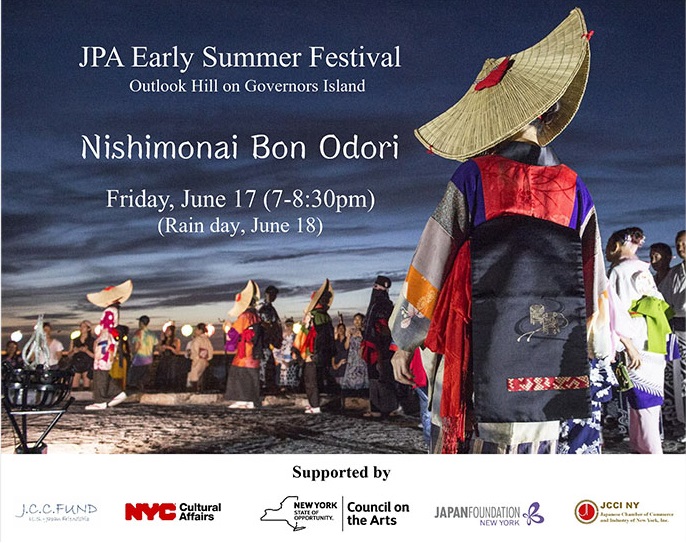 Time & Location
June 17, 7pm
Outlook Hill, Governors Island (New York, NY)
About
JPA will perform "Gujo Odori" and "Nishimonai Bon Odori," two of the Big Three Bon Odori dances of Japan on top of Outlook Hill on Governors Island. This will be JPA's second performance on Outlook Hill since the summer of 2019. These two dances are culturally distinguished with hundreds of years of history, therefore they are shown in wide variety of cultural occasions in Japan (i.e. not only during the summer obon timing). The scene of these Japanese dances on top of the Hill, with the Statue of Liberty in the background, will be a spectacular view. Please come and enjoy!
Visit Japan Performing Arts, Inc to learn more.
This event is supported through the JFNY Grant for Arts & Culture.