Talk
04/04/2023
Online
Japan's Constitution and Government System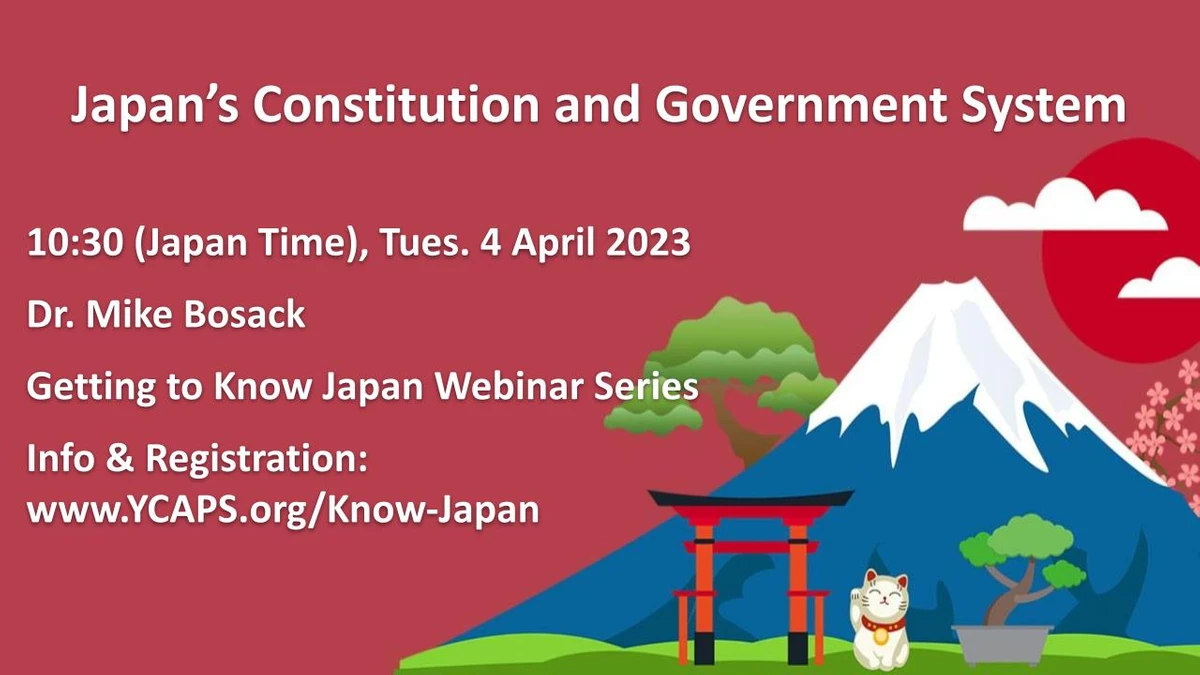 Time and Location
April 4, 10:30am JST
Online
About
Dr. Mike Bosack is joining the Getting to Know Japan series to speak on the structure of Japan's government and the basics of its constitution. His presentation will help give a lay of the land, and touch on how the current system came to fruition in the postwar period.
The event will be recorded and published in YCAPS' web archive. Questions are encouraged during the live event.
Speakers
Michael MacArthur Bosack is the Special Adviser for Government Relations at the Yokosuka Council on Asia-Pacific Studies and founder of the Parley Policy Initiative. Previously, Dr. Bosack served in the U.S. Air Force as a Foreign Area Officer. His last posting in the Air Force was as the Deputy Chief of Government Relations at Headquarters, U.S. Forces, Japan. Prior to that, Dr. Bosack was a Mansfield Fellow, where he worked in the National Diet, Ministry of Foreign Affairs, and Ministry of Defense. He completed his doctoral studies at the International University of Japan's Graduate School of International Relations, focusing on alliance theory and intergovernmental negotiations. His other research areas include North Korean Governance and Foreign Policy, Postwar Occupation Policy, and Leadership Studies.
Visit Yokosuka Council on Asia-Pacific Studies (YCAPS) website.
This event is supported through the Japan Foundation New York's Salary Assistance Grant for U.S.-Japan Community Grassroots Exchange Program.