Workshop
06/08/2022 - 06/27/2022
Online & Hudson Valley, NY
Japan 101 Hudson Valley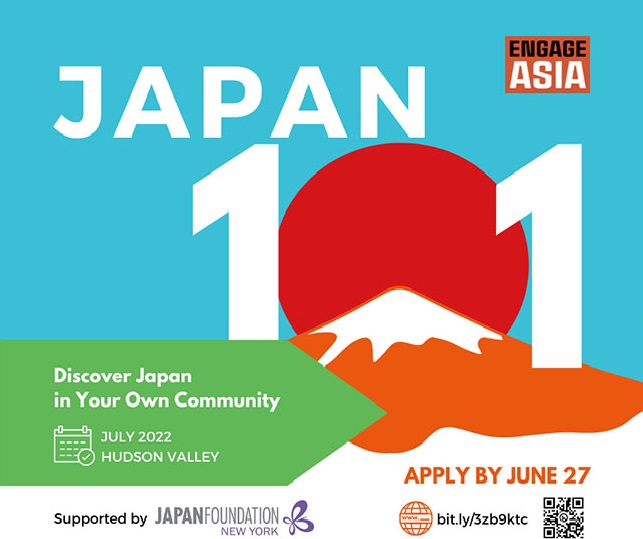 Deadline- June 27
About
Japan 101
is a program that connects K-12 educators in the Hudson Valley area with local experts to explore Japanese culture and history. This hybrid program is meant as an introduction to Japan for educators who may have limited familiarity of the country's culture and history. Applicants must be K-12 educators based in New York's Hudson Valley.
Fill out the application form here
.
This program is supported through the
CGP Salary Assistant Grant for U.S.-Japan Community Grassroots Exchange Program
.