Exhibition
05/14/2022 - 07/04/2022
Portland, OR
Gifts from Japan: A Horticultural Tale Told through Botanical Art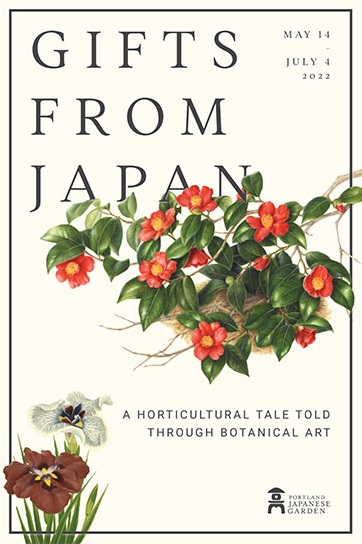 Time & Location
May 14- July 4
Portland Japanese Garden (Portland, OR)
About
As the Pacific Northwest moves from spring into summer, its landscape becomes decorated with the joyous colors of irises, wisteria, azaleas, and rhododendrons. These flowers have become so deeply woven into the gardens, parks, and yards of Oregon that one may not realize many are actually Japanese in origin.
Gifts from Japan: A Horticultural Tale Told through Botanical Art
, a new art exhibition at Portland Japanese Garden explores how these beloved plants voyaged across an ocean to establish new roots in the United States.
Gifts from Japan
is a multifaceted experience that features richly captured and scientifically accurate botanical illustrations from leading artists based in Japan and the United States. It will also showcase historical artifacts that reveal the story of Japanese flora and the people who shared them with the world. Guests will be able to see catalogs from Yokohama Nursery, a company whose legacy includes Washington, D.C.'s famous cherry trees, early 20th century postcards depicting Japanese garden designs that enchanted the Western world, and shell corsages of blossoms, buds, and leaves made by wrongfully imprisoned Japanese Americans of the Minidoka and Topaz concentration camps during World War II.
Visit Portland Japanese Garden website to learn more
.
This exibition is supported through
CGP 2021 Relief Grant for Japan America Societies and Japanese Gardens
.