Talk
03/26/2022
Online
Expanding Your Horizons Through Learning Japanese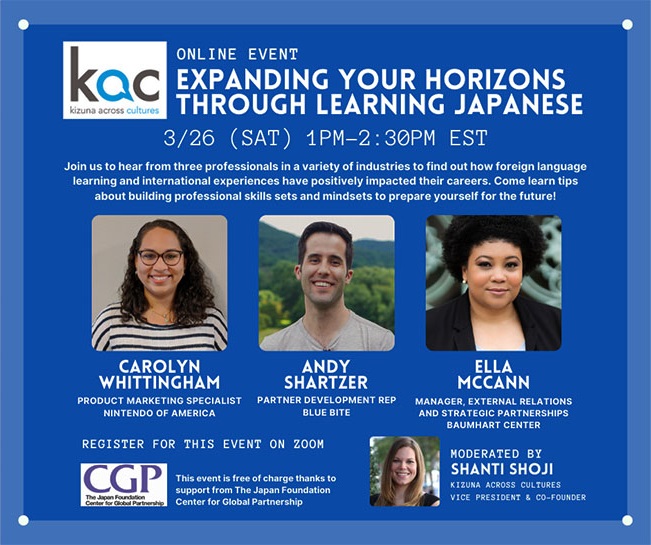 Time & Location
March 26, 1pm EDT
Online
About
This event will provide students and young professionals with insight on how they can utilize their language learning and intercultural experiences to enhance their future career prospects. Three speakers will be joining us from the video game, IT, and higher education industries to share their stories and how intercultural exchange and communication has positively impacted their careers.
Guest Speakers:
Carolyn Whittingham
Product Marketing Specialist
Nintendo of America
Andy Shartzer
Partner Development Rep
Blue Bite
Ella McCann
Manager, External Relations and Strategic Partnerships
Baumhart Center
Following the speakers' presentations, there will also be three optional small group Q&A sessions with each speaker in their own breakout room for anyone interested in interacting in a small group setting. This is a unique opportunity to connect directly with professionals with intercultural experiences.
Register
here
.
This event is supported by CGP through the
Grassroots Program
.