Workshop
11/11/2022 - 11/13/2022
Brooklyn, NY
Catch Your Body (workshop) At Home at Cave (Performance)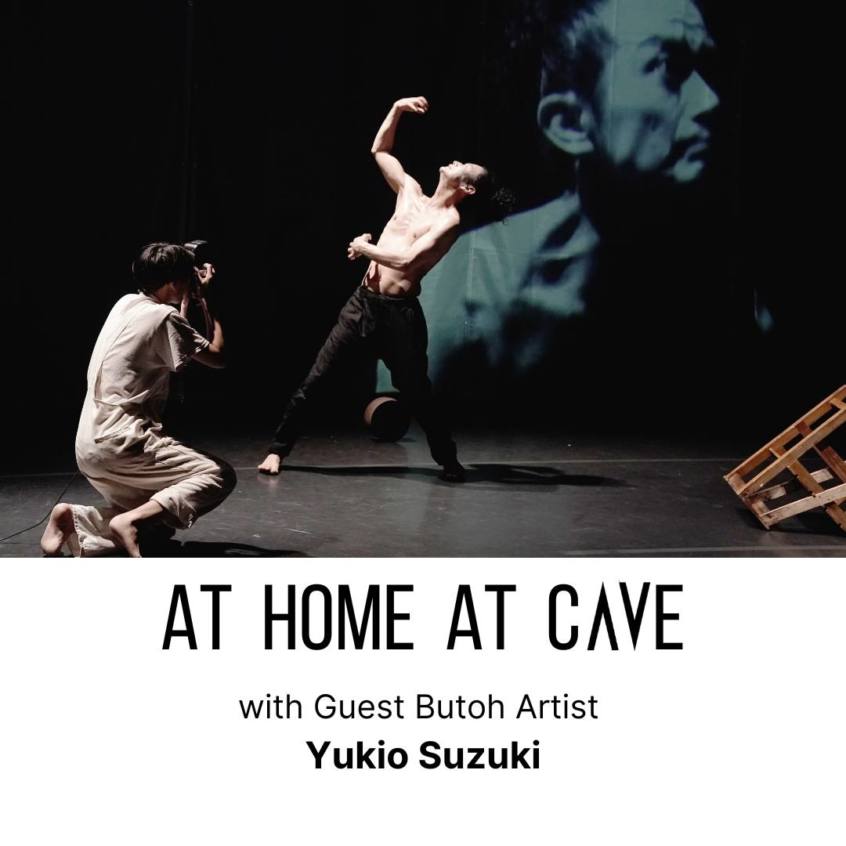 Time and Location
November 11 (Workshop 1: 5pm-9pm)
November 12 (Workshop 2: 10am-2pm)
November 13 (Performance: 5pm)
CAVE home of LEIMAY (Brooklyn, New York)
About
Butoh dancer Yukio Suzuki will present his solo performance of At Home at Cave in Brooklyn, NY. He will also give two workshops at the rehearsal space attached to the venue.
Suzuki started learning Butoh in 1997 and founded his own dance company "YUKIO SUZUKI Projects" in 2000. The focus of his dance aesthetics is not technique but the personality and dance language that each artist develops through their movements. His delicately tenacious movement and flexibility of his body are also known for its springiness. His evolutional approach to Butoh method has been acknowledged not only domestically but also internationally. He has been touring around over forty cities in the world.
Performance and rehearsal space Cave is the home of LEIMAY LUDUS, a non-profit organization who seeks to stimulate imagination, enrich creativity, and expand notions of body, space, and time by challenging euro-centric dance and performance training frameworks. LEIMAY LUDUS's Artistic co-director Ximena Garnica established the principle in collaboration with LEIMAY Ensemble through nearly two decades of studying Butoh, Noguchi Taisoh and experimental theaters.
Catch Your Body (Workshop)
In the workshop titled catch your body, the participants will learn how to search for the potential of their own bodies through Butoh dancing movements. Suzuki says "I found lots of possibilities in Butoh dancing so I wanted to further develop the Butoh ideas and method. I have learned with the prominent Butoh dancer Ko Muroboshi for ten years and with many others. Because of the provocative nature of Butoh, the dance form has always been facing the social confrontation. Butoh has been and always will be socially influential part of contemporary dance." (Workshop participants fee is varied. Reservation is required and payment options are available here.
At Home at Cave (Performance)
His solo performance At Home at Cave is a collaborative work with an emerging photographer Saki Yagi. The dance piece was well received and highly praised by Butoh dance fans as well as the visual art community. Admission for the performance is free but reservation is required: here.
This event is supported through Grant Program for Dispatching Artists and Cultural Specialists.