Performance
03/24/2022 - 05/22/2022
Various places
Breaking Through Tradition to Innovation: Kenny Endo's 45 Years in Taiko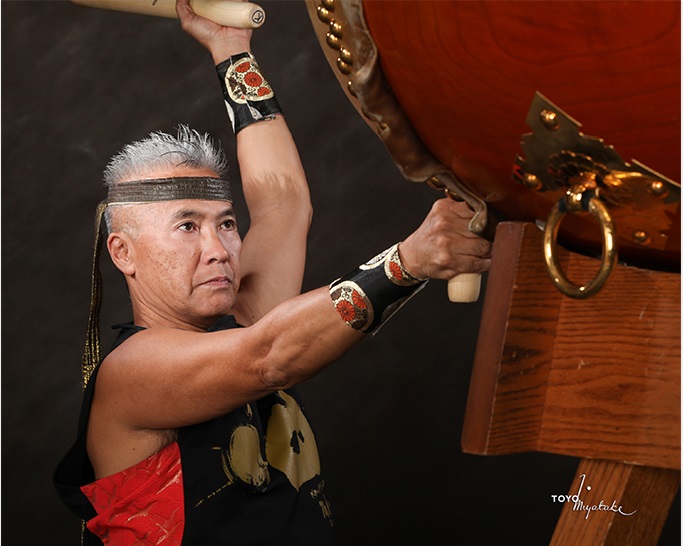 About
Celebrating his 45th Anniversary in Taiko, Kenny Endo stands at the vanguard of the taiko genre, as one of the leading personas in contemporary percussion and rhythm in North America and in Japan. For 45 years, he has led the way in this Japanese style of drumming in the U.S. and will celebrate with a 2022 tour: Kenny Endo Contemporary Taiko –45th Anniversary Tour Breaking Through Tradition to Innovation. Performing in Kenny's unique, versatile and vibrant style. The Ensemble features prominent musicians in contemporary Japanese music with a jazz sensibility, on taiko, flute, vibes, shamisen, and koto, in dynamic original compositions.
The Contemporary Ensemble includes 3-5 musicians from Japan and the U.S. Among the ensemble artists: KENNY ENDO, taiko, ABE LAGRIMAS, vibraphone, drums, 'ukulele. (U.S.) KAORU WATANABE, Japanese bamboo flutes (nohkan, ryuteki, shinobue), Western flute, taiko. (U.S.) SUMIE KANEKO, koto, shamisen, vocals SHO'ON SHIBATA (Mar 23-Apr 23), CHIZUKO ENDO (Apr 25-May 14), taiko & percussion. The ensemble also offers educational services including lecture/demonstrations, workshops, classes, and residencies.
Visit the Kenny Endo website to learn more.
This event is supported through the Performing Arts Japan (PAJ) Program.
Time & Location
March 24 The Grand Opera House, Macon GA
March 30 University of Mary Washington, Fredericksburg VA
March 31 Dickinson College, Carlisle PA
April 2 The Kennedy Center for the Performing Arts, Washington DC
April 3 Joe's Pub, New York NY
April 6 Amherst College, Amherst MA
April 7 University of Massachusetts Fine Arts Center, Amherst MA
April 14 Ohio State University, Columbus OH
April 16 Dublin, OH
April 18 Oberlin College, Oberlin OH
April 22 Krannert Center for the Performing Arts/University of Illinois at Urbana-Champaign, IL
April 25 Ordway Center for the Performing Arts, Minneapolis MN
April 30 Musical Instrument Museum (The MIM), Phoenix, AZ
May 1 Community Performing Arts Center, Green Valley, AZ
May 7 Bing Auditorium, Stanford University, Stanford CA
May 13 Oxnard Performing Arts Center, Oxnard CA
May 14 Aratani Theatre, Los Angeles CA
May 22 The Reser Center for the Performing Arts, Beaverton, OR