Talk
09/26/2022
New York, NY
Book Talk: In conversation with Sachiko Kashiwaba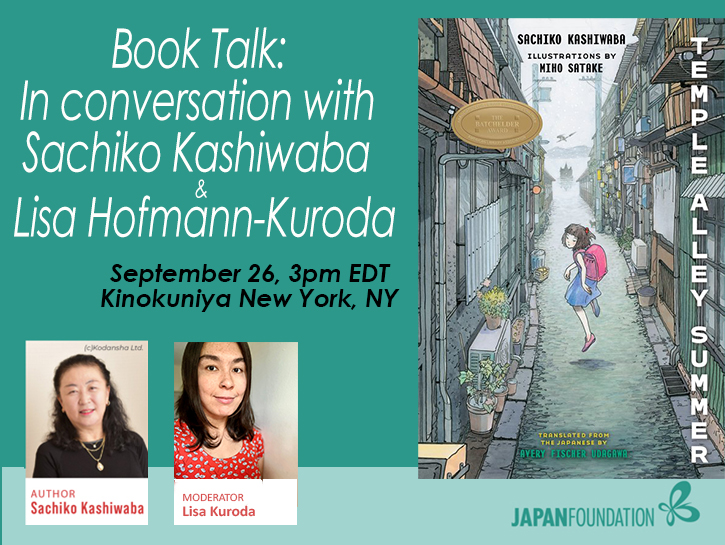 Time & Location
September 26, 3pm EDT
Kinokuniya New York, New York, NY
About
The Japan Foundation New York is delighted to announce that Sachiko Kashiwaba, a renowned author of children's fantasy books, comes to Kinokuniya New York to talk about her award-winning novel Temple Alley Summer with Lisa Hofmann-Kuroda, a literary translator of Japanese literature. Stacy Smith will be interpreting at the event.
The talk session will be followed by audience Q&A and a book signing exclusively for those who purchase Temple Summer Alley.
This admission free event will be on a first-come-first-served basis, so be sure to show up early!
※There will be a screening of The Last House of Hope on the Cape, which is based on her novel, on September 27th at New York University exclusively for NYU students.
Speakers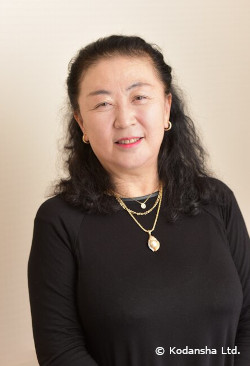 Sachiko Kashiwaba, born in Iwate Prefecture in 1953, has authored more than one hundred books for children. Her 1975 novel The Marvelous Village Veiled in Mist (tr. Christopher Holmes, 1987) earned the Japanese Association of Writers for Children's newcomer prize, and she has since received prestigious Sankei, Shogakukan, and Noma children's literature awards for her works Mirakuru famirī (Miracle family, 1997), Botan-san no fushigi na mainichi (Mrs. Botan's fantastic days, 2006), Tsuzuki no toshokan (The what's-next library, 2010), and Misaki no mayoiga (The House of the Lost on the Cape, 2015). Her many other works include three series: Monsutā hoteru (Monster hotel, 1991–), Ryū ga yonda musume (The girl called by the dragon, 2013–), and Majo ga aibo (Partners with a witch, 2018–).
Her novel Chikashitsu kara no fushigi na tabi (Strange journey from the basement, 1988) was animated in 2019 as The Wonderland, and her novel Misaki no mayoiga was also animated in 2021.
Temple Alley Summer (2011; tr. Avery Fischer Udagawa, 2021) is her first novel to be published in English translation in the United States and won U.S. Batchelder Award in 2022. She lives in the city of Morioka, Iwate.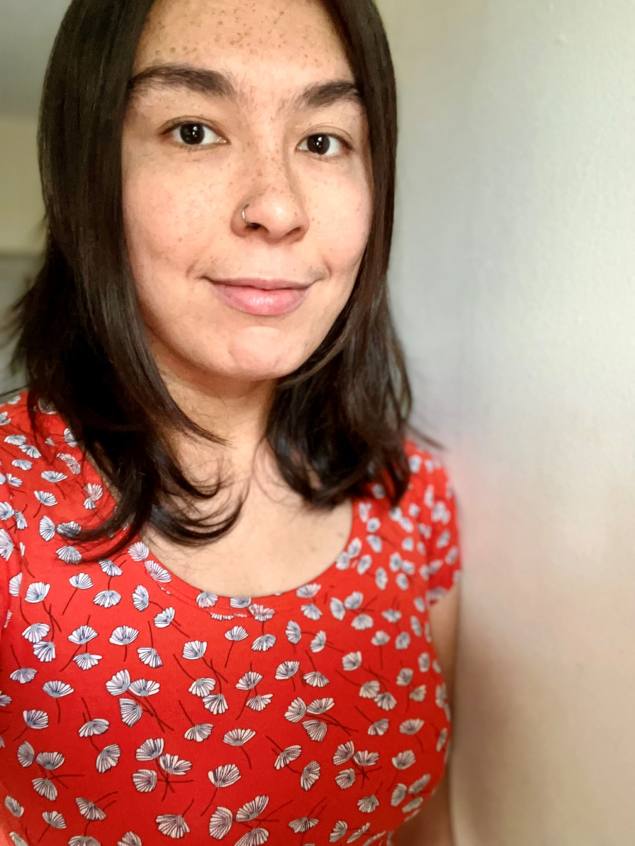 Lisa Hofmann-Kuroda is a literary translator based in New York City. Born in Tokyo, raised in Texas, she holds degrees from Wesleyan University and UC Berkeley and currently teaches at the Bard Microcollege Program in Harlem. She has translated poems by Japanese American poets incarcerated during WW2 for the Heart Mountain Wyoming Foundation; an essay by media artist Masaki Fujihata for the Japanese American National Museum; and is currently archiving and translating Issei writing from 1920s-30s Los Angeles for the Issei Poetry Project. Her book-length translations are forthcoming from New Directions, Farrar Straus and Giroux, and Strangers Press.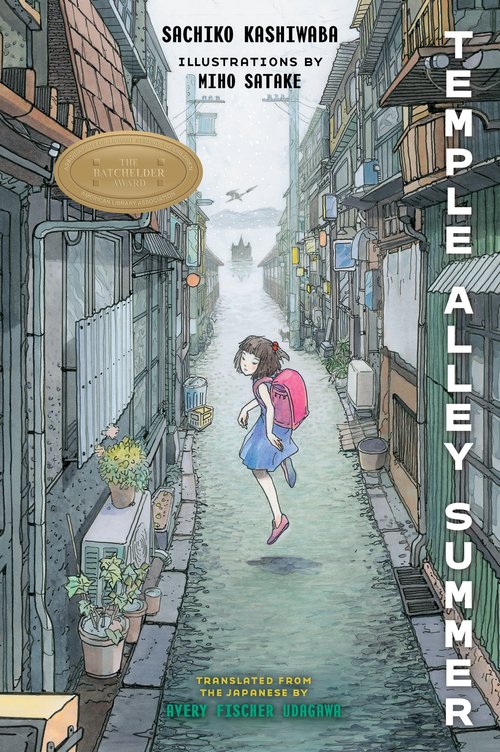 Temple Alley Summer: Kazu knows something odd is going on when he sees a girl in a white kimono sneak out of his house in the middle of the night—was he dreaming? Did he see a ghost? Things get even stranger when he shows up to school the next day to see the very same figure sitting in his classroom. No one else thinks it's weird, and, even though Kazu doesn't remember ever seeing her before, they all seem convinced that the ghost-girl Akari has been their friend for years!
When Kazu's summer project to learn about Kimyo Temple draws the meddling attention of his mysterious neighbor Ms. Minakami and his secretive new classmate Akari, Kazu soon learns that not everything is as it seems in his hometown. Kazu discovers that Kimyo Temple is linked to a long forgotten legend about bringing the dead to life, which could explain Akari's sudden appearance—is she a zombie or a ghost? Kazu and Akari join forces to find and protect the source of the temple's power. An unfinished story in a magazine from Akari's youth might just hold the key to keeping Akari in the world of the living, and it's up to them to find the story's ending and solve the mystery as the adults around them conspire to stop them from finding the truth.
Featured
Literature Events