Film
06/10/2022 - 07/09/2022
New York, NY
Beyond Ozu: Hidden Gems of Shochiku Studios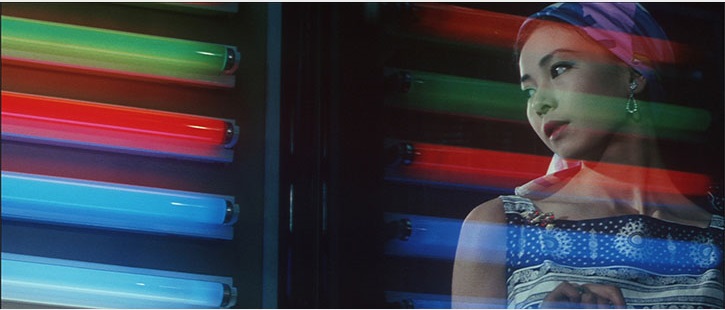 Yoru no henrin (The Shape of Night). 1964. Japan. Directed by Noboru Nakamura. Courtesy Shochiku
Time & Location
June 10 – July 9
MoMA (New York, NY)
About
Founded in 1920 by a pair of peanut vendors who hoped to achieve the commercial success of Hollywood, the Shochiku film studio adopted Western methods of filmmaking (a training institute, a star system, a studio campus) and made Western techniques of storytelling (closeups, flashbacks, panning shots, dissolves, montage editing) into something distinctively Japanese.

Thanks to the generosity of Shochiku, together with the National Film Archive of Japan and Japan Foundation, New York, MoMA presents a centennial selection of hidden treasures, most of them in archival 35mm prints, from the studio that gave us such masterpieces as Yashuzirō Ozu's Tokyo Story, Keisuke Kinoshita's Ballad of Narayama, Nagisa Oshima's Cruel Story of Youth, and Masaki Kobayashi's Harakiri. This exhibition goes beyond these perennial favorites to deepen our appreciation of the history of Japanese cinema, allowing us to revel in newfound discoveries like Hiroshi Shimizu's Eternal Heart (1929), Kôzaburô Yoshimura's Temptation (1948), Tai Kato's The Ondekoza (1981), and Kôhei Oguri's The Sting of Death (1990). The exhibition opens on June 10 with the North American premiere 4K restoration of Masahiro Shinoda's Demon Pond (1979).

Visit the MoMA website to learn more.

This event is supported through the Japan Foundation.