Lecture
01/13/2022
Online
An Introduction to Traditional Japanese Music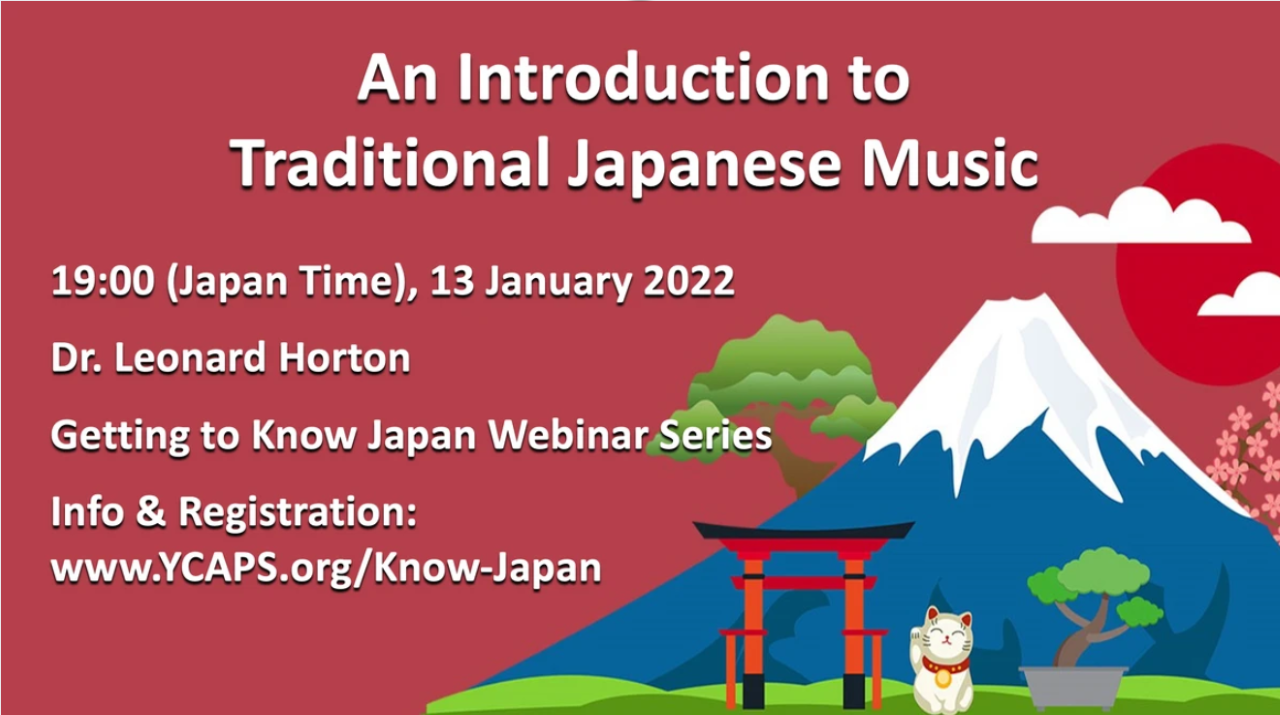 Time & Location
January 13, 2022 5am-6am (EST) / 7pm-8pm (JST)
Online
About
The Yokosuka Council on Asia-Pacific Studies (YCAPS) presents a weekly webinar series on Japanese culture and society,
Getting to Know Japan Series
. YCAPS will be joined by Dr. Leonard Horton, Professor at Temple University Japan, who will deliver an introduction to many of the distinctive qualities of traditional Japanese music. This event will be off-the-record. Questions are encouraged. It will not be recorded.
Click here to register Visit the YCAPS website to learn more.
The webinar series is supported through the
CGP Salary Assistant Grant for U.S.-Japan Community Grassroots Exchange Program
.
Speaker
Leonard Horton
has been with Temple University Japan since 1990. He teaches courses in classical, world and popular music. In addition to teaching and composing, Professor Horton is active as editor and preparer of musical manuscripts of new music by American composers for performance and publication, and he is founder/director of the Temple University Japan Chorus.