Lecture
10/06/2022
Online
Info Session: "Grant Program Japan-U.S. Global Partnership"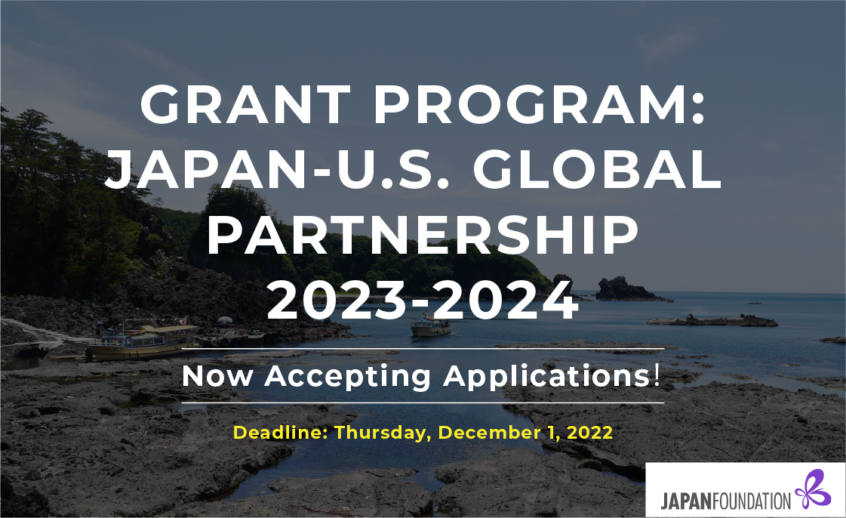 Time & Location
Info Session: October 6, 2022 2pm ET
Concept Note/Draft Application Deadline (if submitting): November 1, 2022
Application Deadline: December 1, 2022 11:59pm ET
About
We will have an information session on October 6th at 2:00pm (ET) for the Grant Program: Japan-U.S. Global Partnership; please register here.
The goals of this grant program are to support Japan-U.S. collaborative projects that will help resolve global issues of common concern, and to support the individuals who organize and participate in these projects.
Applications for this program are due December 1, 2022 (11:59pm ET). We welcome inquiries from prospective applicants prior to the application deadline. If you would like to receive feedback on a project idea, please submit a concept note or draft application by November 1, 2022.
More information on the grant can be found here.