Talk
05/07/2022
New York, NY
A World Premiere Translation of "Manzanar: Our Town" by Hisashi Inoue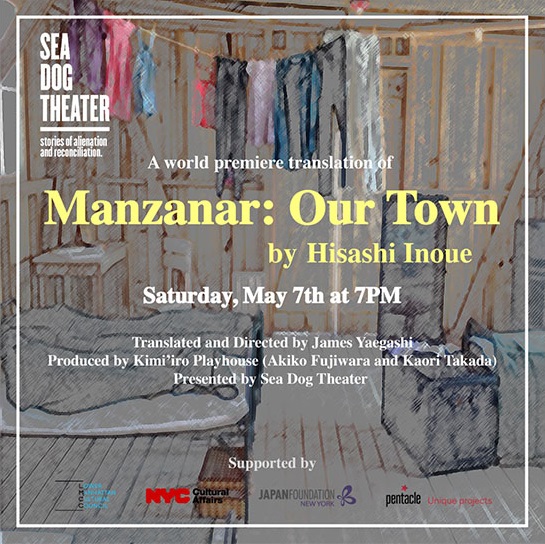 Time & Location
May 7, 7pm–10pm EDT
Sea Dog Theater (New York, NY)
About
Join us for a
world premiere
translation of the Japanese play
Manzanar: Our Town by Hisashi Inoue
. Highly acclaimed author Hisashi Inoue's "Manzanar: Our Town" (Japanese title: "Manzana, Waga Machi") is an exploration of women's solidarity in the context of Japanese American internment during WWII.
Manzanar, Our Town
tells the story of five women of Japanese descent who were sent to Manzanar internment camp and ordered to perform a propaganda play which promotes the camp as a dreamland during WWII. Join us for this special sneak peek into the process of interpreting work across language and culture while remaining true to the author's vision.
To learn more and for Registration visit here.
This event is supported through the
JFNY Grant for Arts and Culture.
Featured
Film Screening Event