Japanese Studies
03/16/2023 - 03/19/2023
Boston, MA
2023 AAS Annual Conference in Boston, MA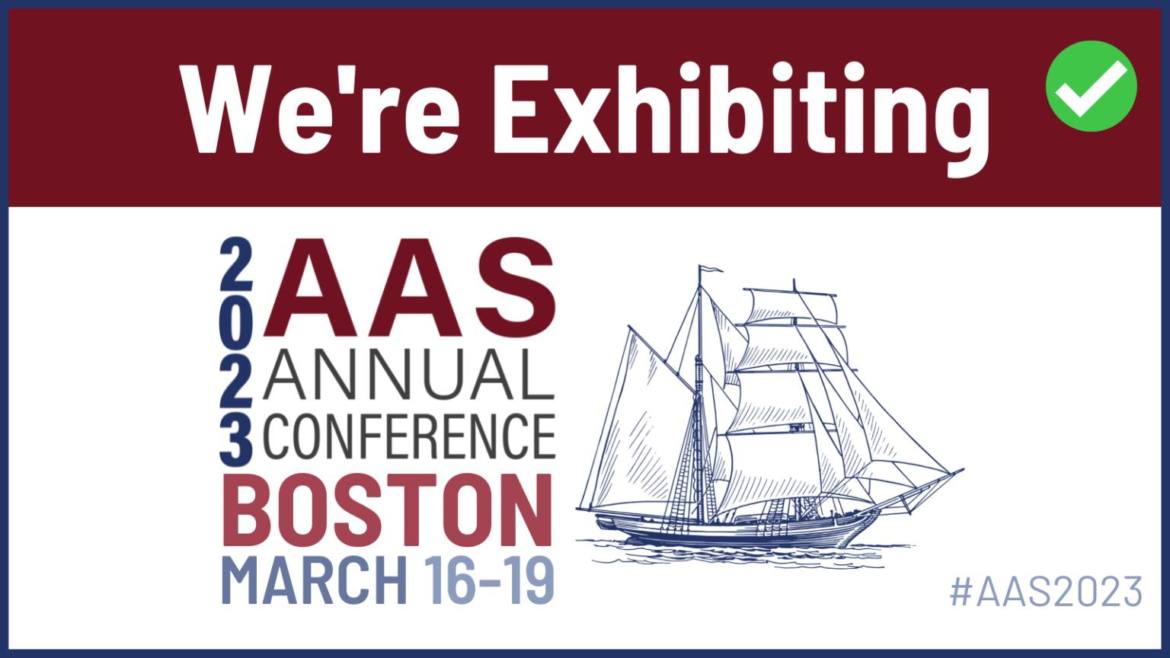 Time & Location
March 16 – March 19
Boston Sheraton Hotel and the Hynes Convention Center
(Boston, MA)
About
The Japan Foundation is a proud participant of the annual conference of Association for Asian Studies (AAS), the largest association open to all persons interested in Asia and the study of Asia. Every year, we host an information booth and reception in order to share our grant programs and promote networking among hundreds of Japanese Studies scholars
For more information, please click here.
The Japan Foundation Reception
Boston Sheraton Hotel, Back Bay C
Friday, March 17, 7:30 – 9:30 pm
The Japan Foundation's reception at AAS provides an opportunity to build a broader network among Japan specialists. We would be delighted if you join us in conversation, food, and drinks.
The Japan Foundation Information Booth
Hynes Convention Center
March 17- March 19
Please visit us in the Exhibit Hall, where we will be hosting an information booth for The Japan Foundation's grant programs.
Multispecies Ontology and Epistemology: The Situated Responses and Response-Abilities in the Anthropocene
Hynes Convention Center – Meeting Room 111 (Plaza Level)
Friday, March 17, 4pm
Composed of both junior and senior scholars from four continents/islands, this panel's papers deal with diverse topics such as microbes, aquariums, mushrooms, and pickles but are united by the theme of living with nonhumans in the context of the threats to the environment and health under the Anthropocene. Challenges of the Anthropocene such as climate change, food insecurity, and the loss of biodiversity are inviting diverse responses, on the one hand, from the "accelerationists" who espouse further development of capitalism towards a "green economy" and on the other, from people who are looking for more fundamental shifts in different kinds of ontology and epistemology. The papers explore on-the-ground practices by these diverse actors for sustainability such as mycologists, marine biologists, picklers, and brewers in Japan as launching points to examine the disparate responses to the destructive forces of the Anthropocene. It asks; how are the multispecies practices of sciences and capitalist production informed by situated knowledges and specific experiences of a place? How are people, both scientists and nonexperts, learning to attune to nonhuman lives such as fungi, bacteria, and fish and how do they negotiate the tension from the capitalist economy? In what ways do multispecies encounters create "response-ability" among humans? Collectively, the four papers examine the contemporary conversations about many forms of environmental thinking and practices in the age of the Anthropocene and how they are informed by the encounters with nonhumans and local histories.
Participants:
Aya H. Kimura, University of Hawaiʻi at Mānoa
Satsuki Takahashi, Hosei University
Shiho Satsuka, University of Toronto
Victoria Lee, Ohio University
Karen Thornber, Harvard University
This event is supported by the JFNY Grant for Japanese Studies.
Conformity and Change in Japan's COVID-19 Response
Hynes Convention Center – Meeting Room 101 (Plaza Level)
Friday, March 17, 4pm
During the COVID-19 pandemic, the Japanese government has been legally unable to mandate masking or business closures. But many people and organizations nonetheless followed public health guidance and transformed their routines to reduce the spread of disease. To international observers, this public health success looks like the epitome of Japan's embrace of homogeneity and conformity, ensured by rigid gender and family roles, the lifetime employment system, limited migration and the resultant ethnic and racial homogeneity. In fact, however, this image of lock-step institutions and behaviors do not match the reality of Japanese society, where single-person and single-parent households, irregular employment, and international migration has, for decades, been reshaping the social and cultural landscape. This roundtable will explore the myths and realities of Japan's pandemic response and how the pandemic itself has transformed beliefs, behaviors, and institutions associated with "homogeneous Japan," from the perspectives of political science, sociology, history, and anthropology. Political Scientist Kenneth Mcelwain will analyze the results of panel surveys to examine the determinants of social distancing in Japan. Sociologist Hilary Holbrow will consider continuity and change in employment norms. Political Scientist Anand Rao will discuss the impact of the pandemic on Japan's immigration policy. Historian Akira Inayoshi will compare the cholera and Spnish flu pandemics of the early 20th century with the COVID-19 pandemic. Kathryn Goldfarb, an anthropologist specialising in kinship in Japan, will chair the session
Participants:
Akira Inayoshi, Niigata University
Kathryn E. Goldfarb, University of Colorado, Boulder
Hilary J. Holbrow, Indiana University-Bloomington
Anand Rao, State University of New York, Geneseo
Akira Inayoshi, Niigata University
This event is supported by the US-Japan Network for the Future program.