Exhibition
01/13/2023 - 03/13/2023
New York, NY
Yasunao Tone: Region of Paramedia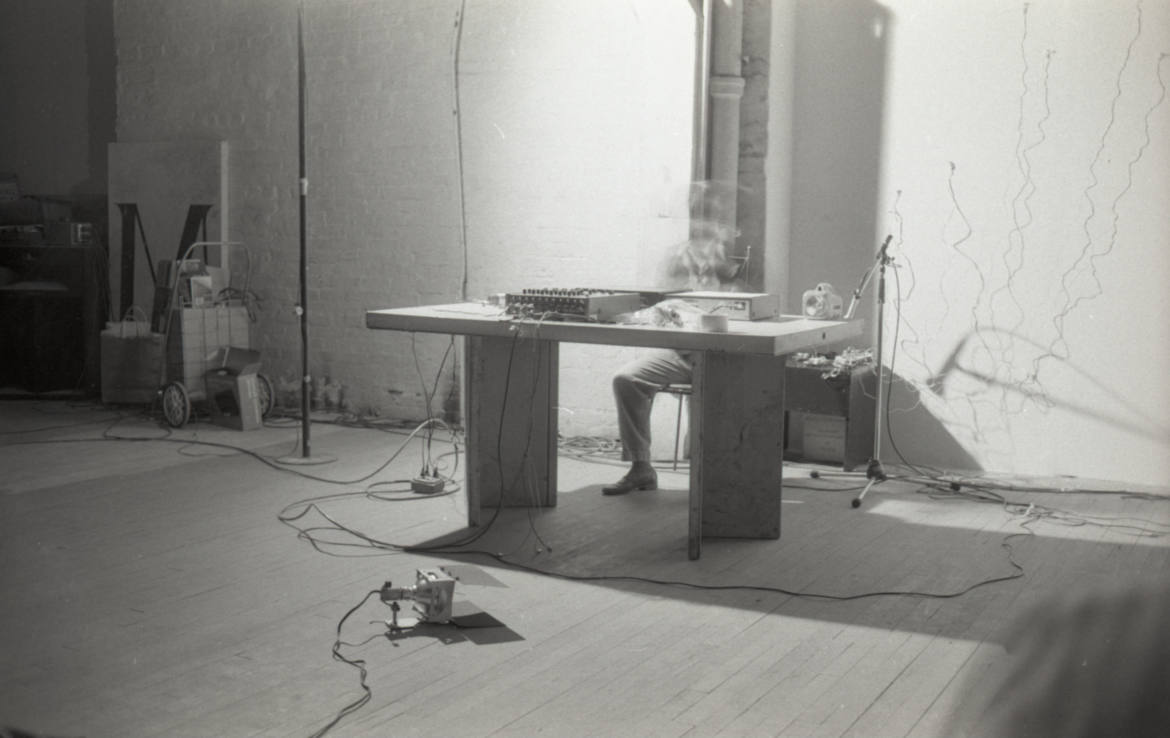 ©Yasunao Tone performing Music for 2 CD Players at Experimental Intermedia Foundation, New York, 1986.
[Black-and-white photograph of a blurred figure in motion sitting behind a wooden desk surrounded by audio equipment in a sparse room.]
Time & Location
January 13, 2023- March 18, 2023
Artists Space (New York, NY)
About
Region of Paramedia is the first retrospective dedicated to the work of Japanese American conceptual artist, composer and theorist, Yasunao Tone. His deep investigation of the potential uses and misuses of emerging technology has made him a pioneer in performance, sound, and digital composition. This landmark exhibition and event series will encompass a comprehensive range of mediums and materials; from graphic scores to manipulated sound objects, and to documentation of performative actions and rare ephemera. It will also include live events such as first-time re-staging performances that cover both Tone's frequent, wide-ranging collaboration and his individually authored works.
Yasunao Tone (b. Tokyo, Japan, 1935) is a multidisciplinary artist working in New York City. Tone graduated from Chiba University in 1957 with a major in Japanese literature and became an important figure in postwar Japanese art during the 1960s. He was a key member of Group Ongaku, Team Random, and the Japanese branch of Fluxus, and was involved with several other collectives and artists such as the Neo-Dada Organizers, Hi-Red Center, and Butoh founder Tatsumi Hijikata. Relocating to the United States in 1972, he has since been a crucial force in the philosophical and material advancement of durational art across myriad live forms, gaining a legendary reputation as a musician, performer, and writer. He has collaborated with a prolific range of dancers, visual artists, and musicians including Merce Cunningham, Blondell Cummings, Allan Kaprow, Senga Nengudi, Butch Morris, and George Maciunas.
For more information visit the Artist Space website.
This event is supported through JFNY Grant for Arts & Culture grant.