Exhibition
05/17/2023 - 07/12/2023
Washington, DC
The Superlative Artistry of Japan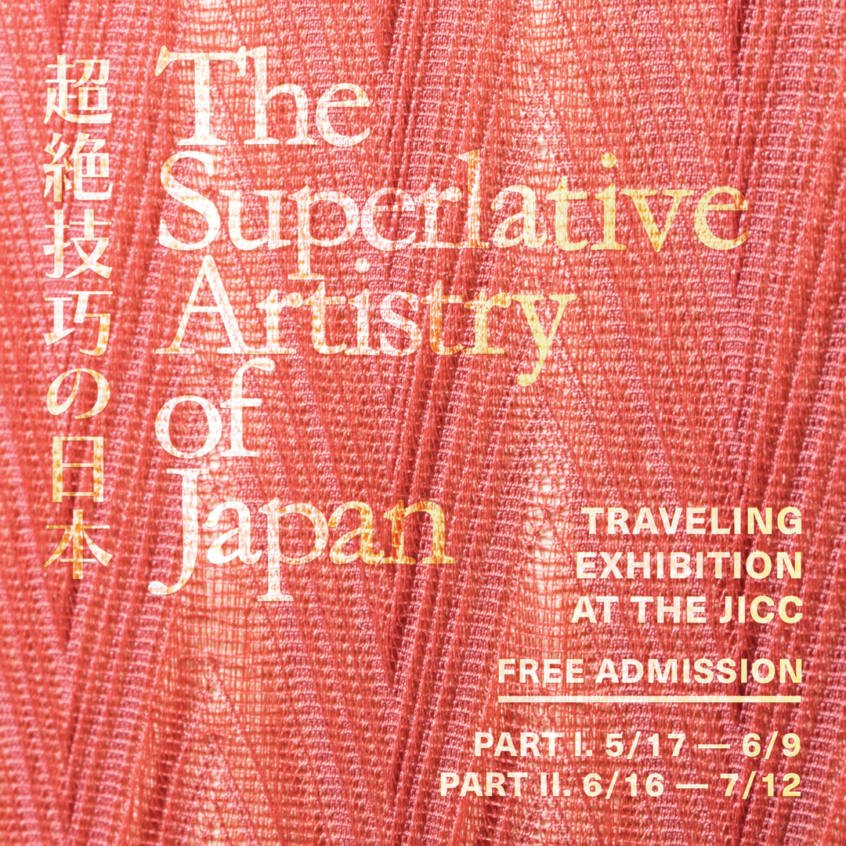 Time & Location
May 17- June 9 (Part 1)
June 16- July 12 (Part 2)
9am to 5pm, Monday to Friday
The Japan Information & Culture Center (Washington, DC)
About
This free exhibition has been traveling the globe since 2017 showcasing Japan's creative culture that honors craftsmanship and highlights devotion towards the production processes. This exhibition has compiled over 35 works that each place great emphasis on highly skilled techniques, ingenious expressions and concepts, and a high level of perfection.
Part I of this exhibition will run from May 17 to June 9 and will feature the works of Satoshi Araki, Riusuke Fukahori, Kimiyo Mishima, Naoki Nishikawa, Takeshi Kitamura, and Meiji Era Kogei artists. Our center is open Monday through Friday 9am– 5pm. We will have special gallery hours on Friday, May 19 from 9am– 8pm.
"It is an honor to be able to share Japan's creative culture with the local community" remarked Deputy Director for the JICC, KOIKE Megumi, "From Meiji era pieces to contemporary works, this carefully curated collection showcases the attention to detail, masterful techniques and precision that is present in Japanese works of art."
ABOUT THE JAPAN INFORMATION & CULTURE CENTER (JICC), EMBASSY OF JAPAN
The Japan Information & Culture Center (JICC) is the public face of the Embassy of Japan in Washington D.C. located on 1150 18th Street NW. Open on weekdays from 9am to 5pm, the JICC is committed to enriching the relationship between Japan and the United States through an active, vibrant cultural exchange. The JICC aims to promote a better understanding of Japan and Japanese culture by providing a variety of programs including film screenings, lectures, educational programs, and cultural exhibits.

For more information visit the Japan Information & Culture Center (JICC) website.
Presented by JICC, Embassy of Japan and The Japan Foundation