Exhibition
04/01/2023 - 05/28/2023
Annandale-on-Hudson, NY
The Hoarder of Things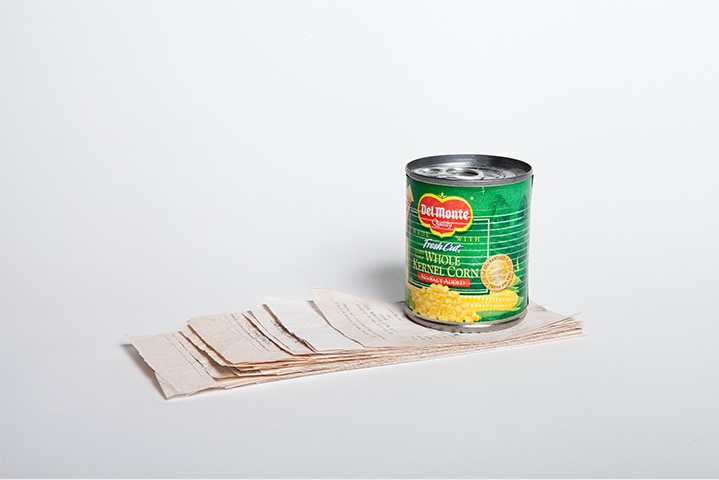 © Value_Added #240950 (Del Monte whole kernel corn no salt added), 2012 – ongoing. Courtesy of the artist.
Time & Location
April 1– May 28
Bard College (Annandale-on-Hudson, NY)
About
Featuring the works of Yuji Agematsu, Nobutaka Aozaki, Mimi Park, and Tania Pérez Córdova, The Hoarder of Things investigates artistic practices that involve quotidian acts of collecting and accumulating materials. Whether crumbs, litter, or receipts, the things collected by these four artists are inextricably tied to their ongoing artistic engagement with overlooked practices of daily maintenance and carrying on.
This exhibition is part of Rising and Sinking Again, which presents sixteen graduate exhibitions realized by the Class of 2023 master's candidates at the Center for Curatorial Studies, Bard College (CCS Bard).
For more information visit the Hessel Museum of Art website.
This event is supported through JFNY Grant for Arts & Culture grant.