Talk
08/21/2023
Online
The Culture of Edo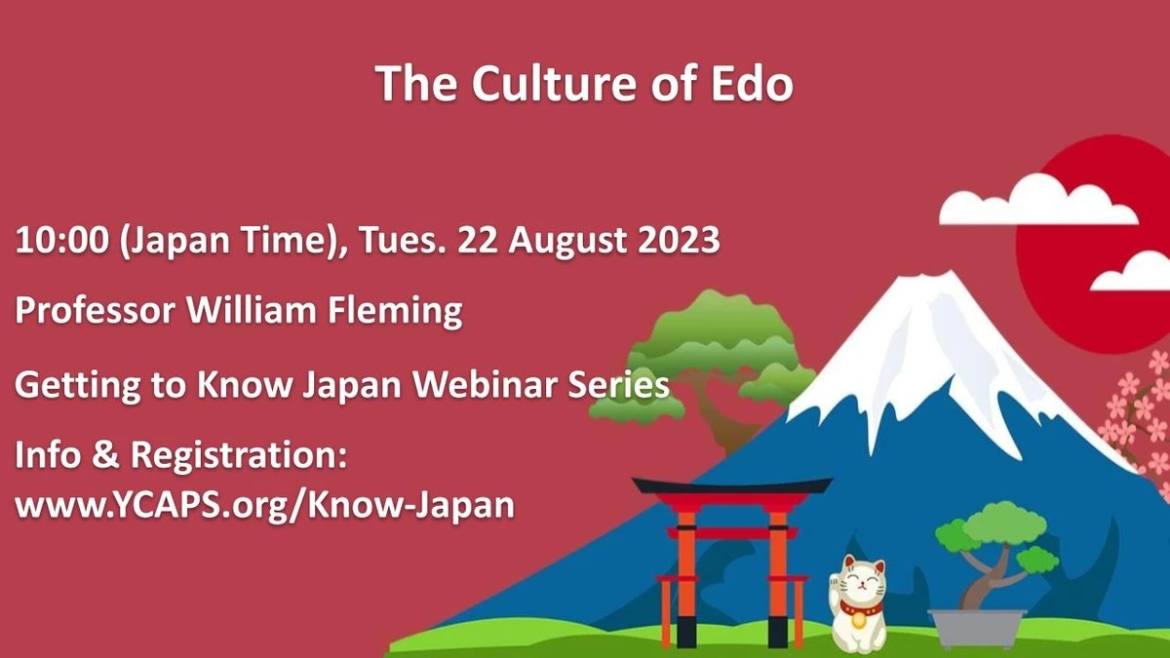 Time and Location
August 21, 9pm ET
Online
About
This presentation will offer an introduction to the vibrant, dynamic popular culture of Edo-period Japan (1600-1868) through the lens of two its most important cultural products: the kabuki theater and the woodblock print.
The event will be recorded and published in YCAPS' web archive. Questions are encouraged during the live event.
Speakers
Professor William Fleming is Associate Professor of East Asian Languages and Cultural Studies at the University of California, Santa Barbara. His recent book examines the importation, circulation, reading, and adaptation of Chinese fiction in Japan in the Edo period.
Visit Yokosuka Council on Asia-Pacific Studies (YCAPS) website for more information.
This event is supported through the Japan Foundation New York's Salary Assistance Grant for U.S.-Japan Community Grassroots Exchange Program.