Talk
10/13/2023
Online
Surviving Horror: A Journey Through the Evolution of Survival Horror Games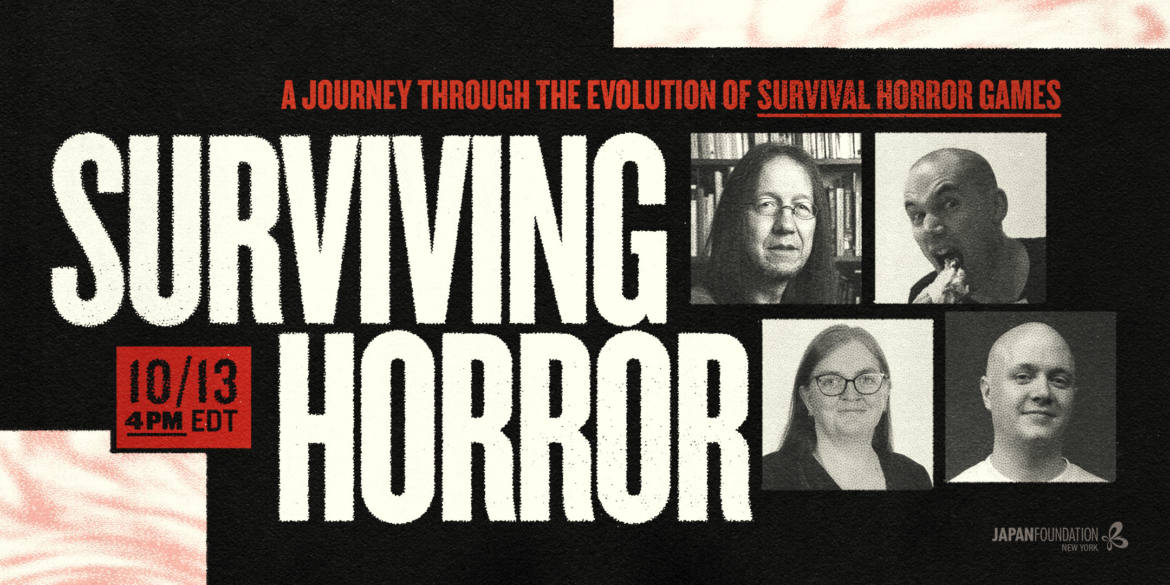 Time & Location
October 13, 4pm ET
Online
About
Alone in the Dark, Amnesia, Dead Space, Fatal Frame, Resident Evil, and Silent Hill. If you are a fan of horror and video games, chances are you've probably played or heard of some of these titles. These are some of the most popular survival horror games released to date, and they have gone on to sell over millions of copies worldwide.
So, what was it that made these games so popular, and why does it continue to captivate audiences around the world? What are some of the differences and similarities between Japanese horror games, and its Western counterparts? Where do the game developers turn to for inspirations to bring their nightmarish creatures and macabre world on to our screens? These are just some of the many topics we will be covering with the help of our experts.
Come join our session focusing on survival horror games, moderated by Dr. Bernard Perron, joined by Dr. Ewan Kirkland, Dr. Dawn Stobbart, and Mr. Richard Rouse III as they explore and discuss the history and evolution of the survival horror genre.
The panelists will discuss the topic based on questions from you. If you have any questions about the series and Breath of the Wild, please submit them through Eventbrite when you register.
Featured
Pop Culture Events
Projects Organized by JFNY