Workshop
01/28/2023
Online
Street Performance Kamishibai in Japan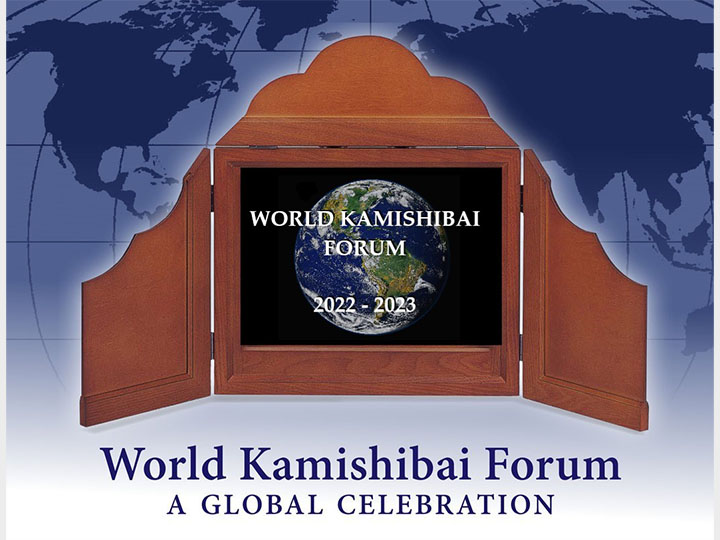 January 28, 7:30pm ET
Online
About
In the upcoming World Kamishibai Forum webinar, Piman and Tama-chan will discuss their experiences with street-performance style kamishibai.
The World Kamishibai Forum is a free series of ten Zoom meetings that focus on different aspects of kamishibai. Live attendees will meet and interact with the presenters who are experienced kamishibai creators/presenters from around the globe and have deep experience in their work. The workshops will be recorded and made available to view later.
Sign up for the webinar here.
Presenters
Mimoto Fumiyo (aka Piman) and Ohtsuka Tamayo (aka Tama-chan) are based in the Kansai region of Japan, which includes the cities of Osaka, Kyoto and Kobe. They have access to the huge collection of kamishibai from the heyday of street performance housed in the Shiozaki Children's Kamishibai Museum in Osaka. Ohtsuka actively performs kamishibai outdoors, in the street performance style, and on TV and for special events. Ohtsuka and Mimoto are founders of the Tezukuri (Handmade) Kamishibai-kan in Takarazuka near Kobe where people come to perform their original stories and classic kamishibai from the Shiozaki collection. Ohtsuka has received many awards for her unique performances, and Mimoto's original kamishibai have won awards and have been published. She also teaches children's classes on how to make kamishibai.
For more information visit Write Out Loud website.
This event is supported through the Global Partnerships Education Grant.