Talk
04/18/2023
Online
Strange Bedfellows: Religion and Politics in Contemporary Japan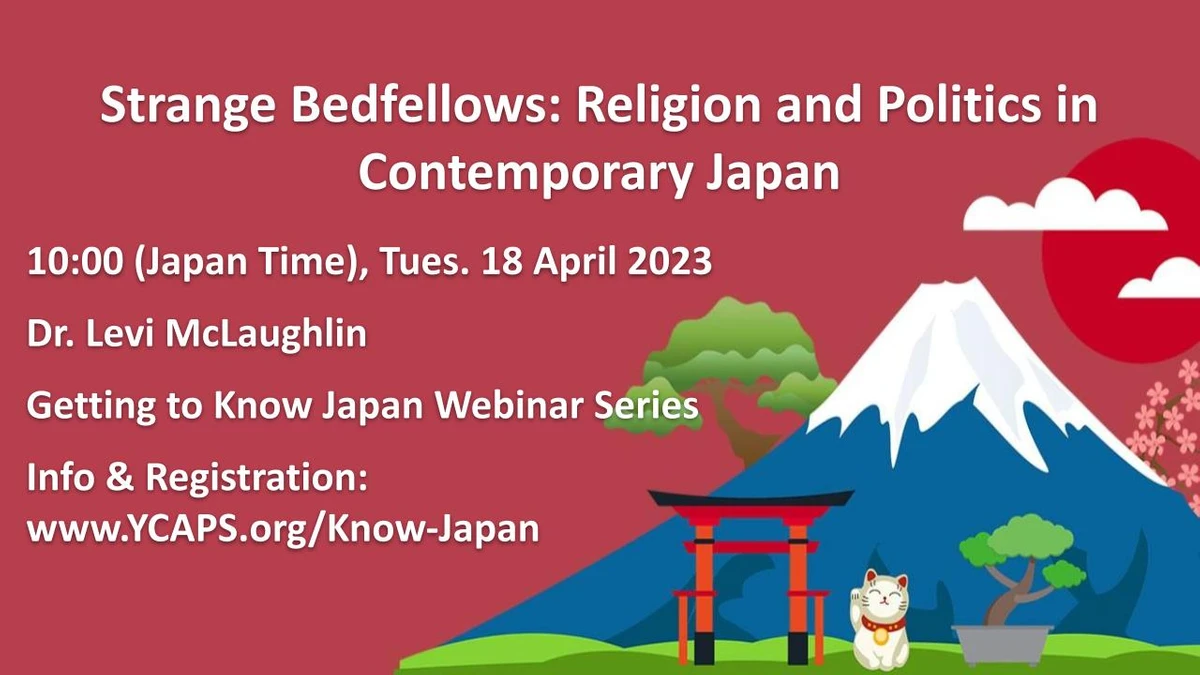 Time and Location
April 18, 10:00 JST
Online
About
In opinion polls, Japan routinely reports the lowest rates of any country's population in response to the question "do you have religious faith?" Japan's 1947 Constitution reinforces an impression of Japan's allergy to religion by including multiple articles that separate religion from state. For these and other reasons, people in Japan today are often characterized as highly averse to religion, particularly as it may appear in the public sphere.
It is therefore striking to note the seemingly disproportionate impact religions and religion-adjacent activists exert on vote-gathering, policymaking, and other political activities. In this talk, Dr. Levi McLaughlin will provide an overview of Shinto-affiliated nationalists (including Nippon Kaigi and its signatories), Buddhist activists (including Soka Gakkai and its affiliated party Komeito), and other actors to reconcile the incommensurate image of Japan as non-religious with the persistence of Japan's religiously-inspired political engagements.
The event will be recorded and published in YCAPS' web archive. Questions are encouraged during the live event.
Speakers
Dr. Levi McLaughlin is Associate Professor at the Department of Philosophy and Religious Studies at North Carolina State University. He received his Ph.D. from Princeton University after previous study at the University of Tokyo, and he holds a B.A. and M.A. in East Asian Studies from the University of Toronto. He has worked as a research assistant at Kokugakuin University in Tokyo and was a visiting research fellow at the University of Michigan's Center for Japanese Studies, the Asia Research Institute at the National University of Singapore, and the Center for Asian and Pacific Studies at the University of Iowa. Dr. McLaughlin was previously an Assistant Professor of Religion at Wofford College. Dr. McLaughlin is a member of the US-Japan Network For The Future.
Visit Yokosuka Council on Asia-Pacific Studies (YCAPS) website
for more information.
This event is supported through the Japan Foundation New York's Salary Assistance Grant for U.S.-Japan Community Grassroots Exchange Program.