Exhibition
04/14/2023 - 06/11/2023
Portsmouth, NH
Somewhere Around There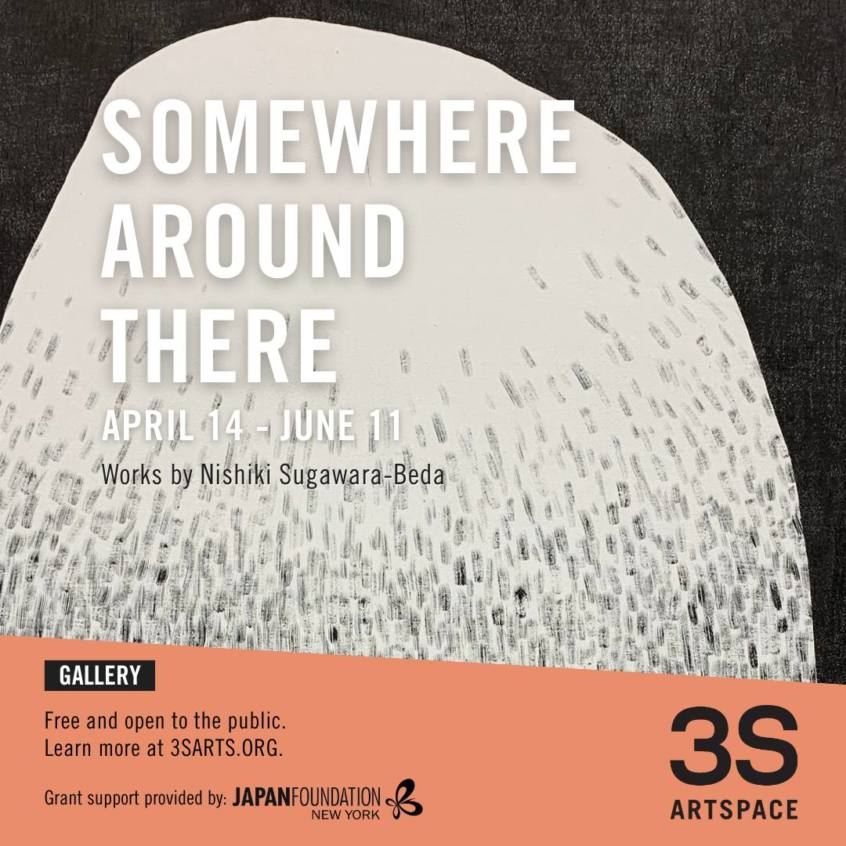 Time & Location
Exhibition- April 14 – June 11
Workshop- April 15, 10am – 12pm
3S Artspace (Portsmouth, NH)
About
Nishiki Sugawara-Beda is a Japanese-American visual artist based in painting and installation. She draws upon her Japanese heritage to explore themes related to culture, language, and spirituality rooted in Zen Buddhism. Connecting across space and time, she experiments in ancient Japanese materials and techniques including Sumi ink, Kakejiku landscapes, and rice paper, to merge them with abstract and expressive forms familiar to the modern Western aesthetic.
"As a Japanese-American visual artist, I draw upon my Japanese heritage and adopted cultures to explore themes related to traditions, languages, and spirituality rooted in Zen teachings. I connect across space and time to offer viewers visual and mental frames for their spiritual world to linger, form, and exist. The series, KuroKuroShiro, meaning black-black-white in Japanese, offers psychological and internal spaces where viewers can privately immerse themselves in their own world. They are painted with Sumi, made of soot and animal glue. I believe that soot in Sumi represents not only the spirit of ourselves but also that of the land we stand on." – Nishiki Sugawara-Beda
Stay connected to the gallery from home: View the virtual gallery HERE.
For more information visit the 3S Artspace website.
Workshop- Asian Ink Painting
Guided by exhibiting artist, Nishiki Sugawara-Beda, during this workshop, you'll learn about the formation of Chinese characters, Japanese calligraphy, and foundations of brush strokes. This hands-on workshop includes time for a personal creative project for participants, exploring materials, refinement of technical skills, and personal innovation.
This event is supported through JFNY Grant for Arts & Culture grant.