Film
09/09/2023 - 09/17/2023
New York
SANRIZUKA – HETA VILLAGE & MAGINO VILLAGE: A TALE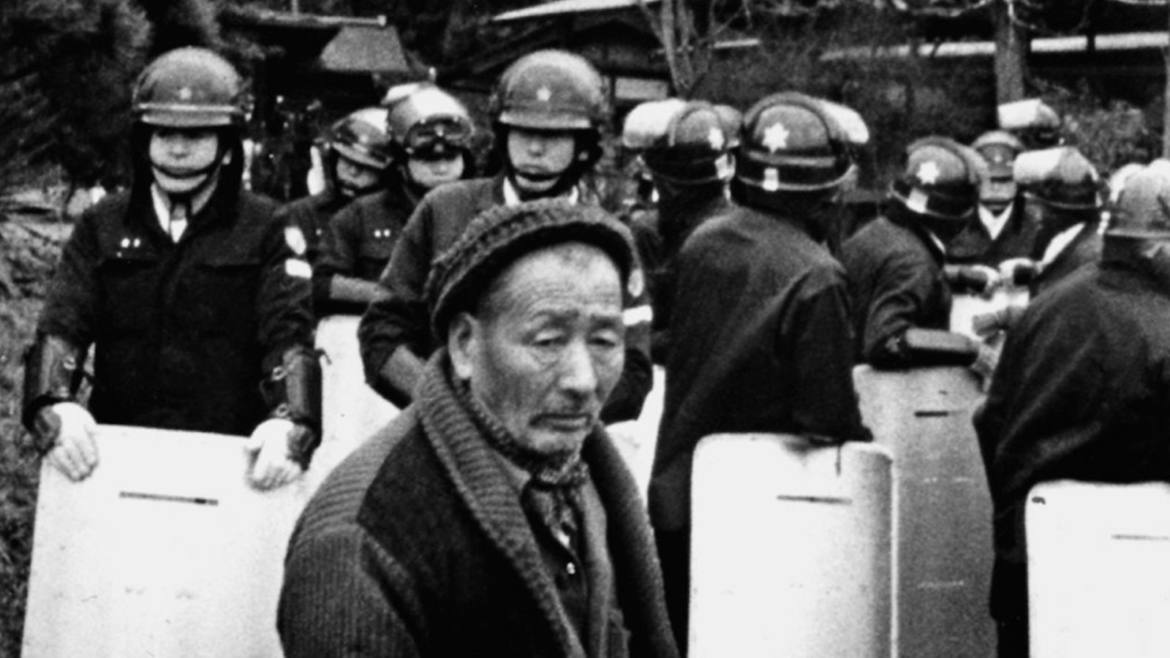 Time and Location
SANRIZUKA – HETA VILLAGE 9/9 2:10pm, 9/17 12pm
MAGINO VILLAGE: A TALE 9/16 2:20pm
Metrograph (New York, New York)
About
[SANRIZUKA – HETA VILLAGE]
DIRECTOR: SHINSUKE OGAWA
1973 / 146MIN / 16MM
In the summer of 1968, as the construction of the Narita International Airport outside of Tokyo was loudly protested by local farmers and student activists, Ogawa Productions arrived on the scene and joined the struggle. The product of their committed plunge into the melee was a cycle of seven films, the Sanrizuka Series; in this, the sixth of those films, Ogawa pushed this to the far background to concentrate on the village of Heta itself—its history, its customs, and its people—as one of its youth commits suicide and others are detained by police. A quiet, patient film, its 11 scenes are mostly rendered in single takes in an attempt to render the "time of the village." An extraordinary documentary about time and place, this was the first of two masterpieces by Ogawa Productions.

[MAGINO VILLAGE: A TALE]
DIRECTOR: SHINSUKE OGAWA
1986 / 222MIN / 16MM
A monumental meditation on Japanese history as it persists in the life of the country's endangered rural villages, the sui generis Magino Village—named for the hamlet where Ogawa Pro began living and working together in 1974—places scenes belonging to the educational film and observational documentary traditions alongside fiction passages featuring "pink film" star Junko Miyashita. The fruits of more than a decade of embedded experience and painstaking creative labor would be an epic of the land, the people who work it, their myths and stories, and their long history of dissidence in the face of state violence.
For more information visit at:
Sanrizuka – Heta Village – Now Playing In Theater at Metrograph
Magino Village: A Tale – Now Playing In Theater at Metrograph
This event is supported through the 16mm courtesy of the Japan Foundation.