Lecture
09/18/2023
Online
Roles of Kinship and Family in Japanese Society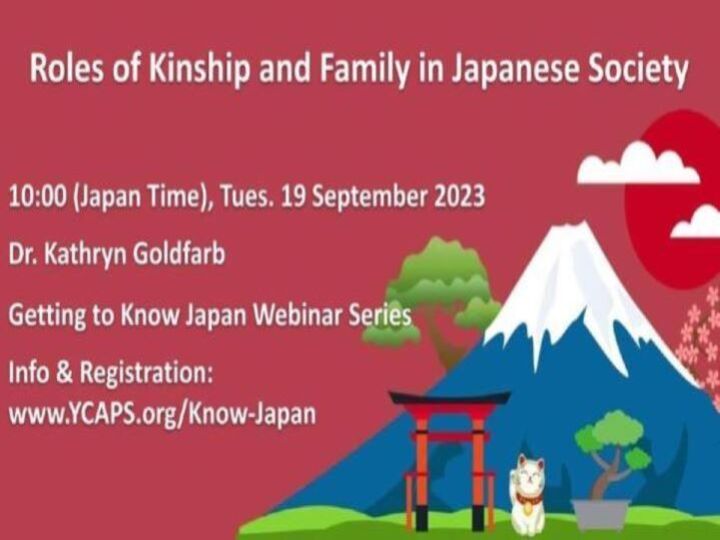 Time and Location
September 18, 9pm ET (September 19, 10am JST)
Online
About
Cultural Anthropologist Dr. Kathryn Goldfarb will lead an introductory webinar on kinship and family in Japan, focusing on how family affiliation influences individual well-being and connects to broader issues of Japanese national and cultural identity.

Questions are encouraged during the live event. Register here Meeting Registration – Zoom

Dr. Kathryn Goldfarb is a cultural anthropologist whose research in Japan focuses on the stakes of disconnection from family networks. Dr. Goldfarb examines how kinship ideologies articulate with discourses of Japanese national and cultural identity, how these discourses shape understandings of what is "normal," and how these concepts of normalcy are caught up in global circuits of knowledge surrounding human development, child rights, and concepts of "care" under the rubric of social welfare. Dr. Goldfarb is a member of the US-Japan Network For The Future.

This event will be recorded and archived on YCAPS' YouTube channel.
For more information visit the GTKJ- Roles of Kinship – YCAPS.
This event is supported through the Salary Assistance Grant for U.S.-Japan Community Grassroots Exchange Program – The Japan Foundation, New York (jpf.go.jp)