Workshop
02/25/2023
Online
Puppetry & Kamishibai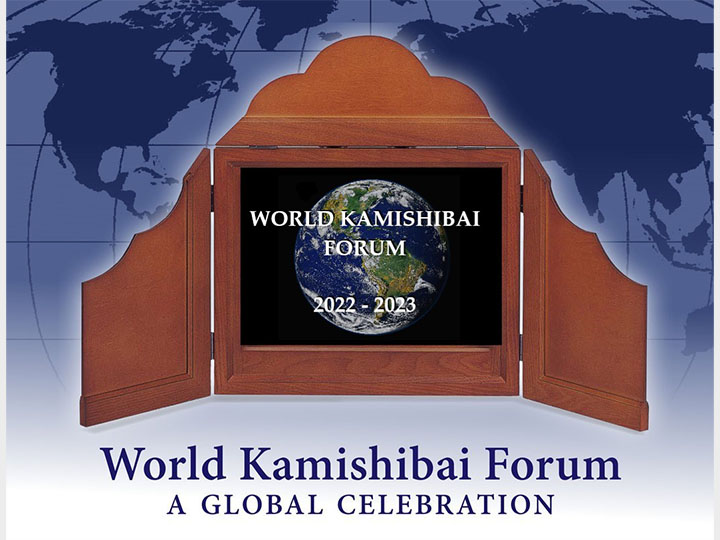 February 25, 1:30pm ET
Online
About
In the upcoming World Kamishibai Forum webinar, Jelena Sitar (Slovenia) and Laura Gutman (Argentina) both have had long careers in puppetry but have also been captivated by kamishibai. They will talk about what led them to kamishibai and how their work with puppets has influenced their approach to kamishibai.
Presenters
Jelena Sitar has had a long and rich career in puppetry – both as a director and an academic. In 1997, she and Igor Cvetko founded the puppet laboratory Zapik Theater in their native Slovenia. Their minimalist and interactive puppet performances for children made a smooth transition into their work with kamishibai. Since 2010 Jelena has been teaching puppetry, theater and film education at the University of Primorska Faculty of Education in Koper, where she is now an associate professor. She was the first in Slovenia to teach kamishibai at the undergraduate and graduate levels and in recent years has been dedicating herself to the research and creation of kamishibai as an art form. Jelena and Igor have published a manual for creating kamishibai theater: The Art of Kamišibaj (Aristej, Maribor).
Laura Gutman – With degrees in theater, puppetry and choreography earned in her native Argentina, Laura Gutman, together with her husband Simon Wajntrob, has created puppet theater plays combining poetic texts, puppets and music. Based in Buenos Aires, they have recently begun to create their own unique kamishibai and have performed them at international events and at children's, youth and adult book fairs. (Laura's workshop will be in Spanish with English interpretation.)
The World Kamishibai Forum is a free series of ten Zoom meetings that focus on different aspects of kamishibai. Live attendees will meet and interact with the presenters who are experienced kamishibai creators/presenters from around the globe and have deep experience in their work. The workshops will be recorded and made available to view later.
Sign up for the webinar here.
For more information visit Write Out Loud website.
This event is supported through the Global Partnerships Education Grant.