Talk
05/16/2023
Online
Perry's Black Ships & Their Influence on Japan's Culture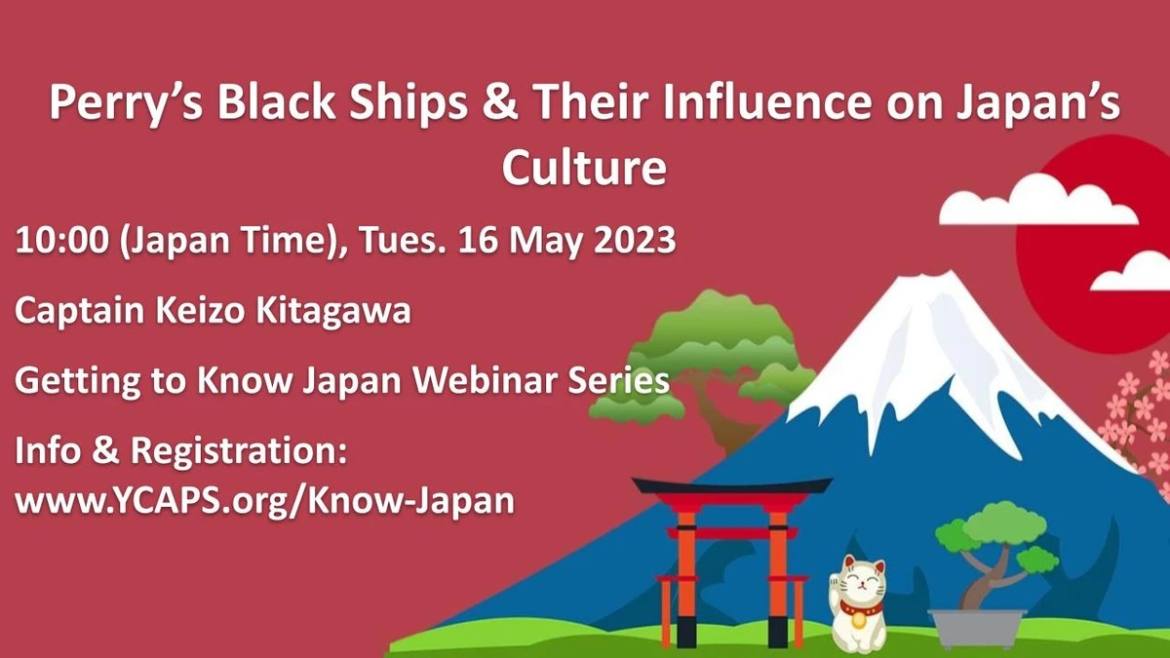 Time and Location
May 15, 9pm EST (10am JST)
Online
About
In this discussion, Captain Keizo Kitagawa will give an introductory presentation on Commodore Matthew C. Perry and his US Navy expedition to Japan. This seminar will also address the impact of Perry's "Black Ships" on 19th century Japan, the conclusion of Japans' era of isolation and the subsequent Meiji Restoration and transition into a modern state.
The event will be recorded and published in YCAPS' web archive. Questions are encouraged during the live event.
Speakers
Captain Keizo Kitagawa is the Dean, Strategic Studies Department, Japan Maritime-Self Defense Force (JMSDF) Command and Staff College in Tokyo. Captain Kitagawa joined the JMSDF upon his graduation from the United States Naval Academy where he earned a Bachelor of Science in 1993. During his career, he earned a Master of Security Studies from the National Defense Academy of Japan in 2007, as well as a PhD from Keio University in 2018.

Visit Yokosuka Council on Asia-Pacific Studies (YCAPS) website

for more information.
This event is supported through the Japan Foundation New York's Salary Assistance Grant for U.S.-Japan Community Grassroots Exchange Program.