Performance
03/25/2023
Washington, DC
National Cherry Blossom Festival Opening Ceremony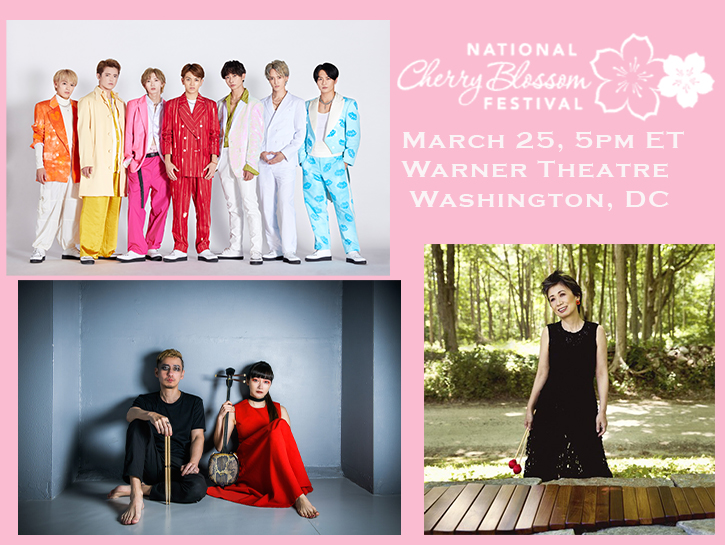 Time and Location
March 25, 5pm ET
Warner Theatre (Washington, DC) & Online
About
The Japan Foundation (JF) is delighted to bring three popular artist groups to the National Cherry Blossom Festival in Washington D.C., U.S.A. They will be performing at the opening of the festival, to pay tribute to the longstanding friendship between Japan and the United States. We hope that the spectacular performances bring new interests to wide genre of Japanese performing arts.
This year, we have invited Anna Sato×Toshiyuki Sasaki, Mika Stoltzman, and Travis Japan to present at the opening ceremony. There will be a special concert by Anna Sato×Toshiyuki Sasaki to be held at the Freer Gallery of Art on March 24th from 7-8pm (ET).
Audiences across the globe are also invited to join in this unique cultural celebration via Livestream on the Festival's YouTube Channel.
This event is co-presented with The Japan Foundation and the National Cherry Blossom Festival.
Visit the National Cherry Blossom Festival for more information.
Featured
National Cherry Blossom Festival
Projects Organized by JFNY