Film
12/15/2022 - 06/15/2023
Online
JFF+ INDEPENDENT CINEMA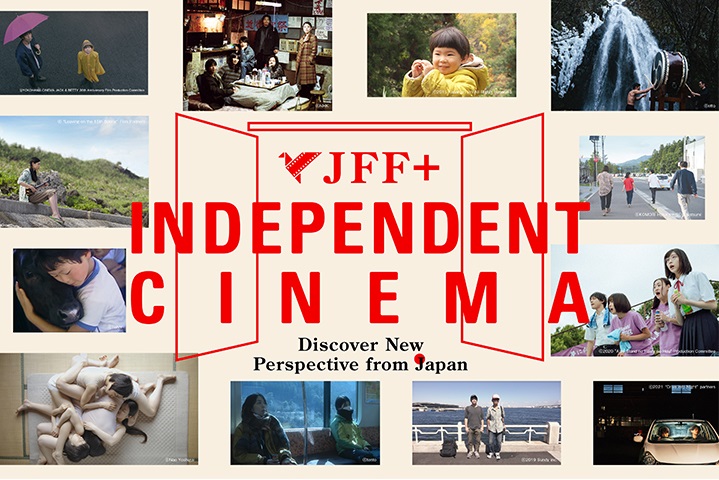 Time and Location
December 15, 2022- June 15, 2023
Online
About
JFF+ INDEPENDENT CINEMA IS A FREE ONLINE FILM STREAMING PROGRAM THAT FEATURES JAPANESE INDEPENDENT FILMS.
The Japan Foundation (JF) is excited to launch a new program, JFF+ INDEPENDENT CINEMA. This is a free online streaming program that features 12 Japanese independent films selected by managers from independent theaters, so-called "mini-theaters" throughout Japan. Mini-theaters have nurtured the diversity of the Japanese cinema culture and brought it up to the current state.
Since 2020, The Japan Foundation (JF) has held the JAPANESE FILM FESTIVAL ONLINE twice for overseas viewers and has received a great response. The aim of the new program JFF+ INDEPENDENT CINEMA is to show the diversity of Japanese cinema. Despite the COVID-19 pandemic, around 490 Japanese films were newly released to the public in 2021 (excluding film festivals and non-profit screenings). Thus, although the number of Japanese films produced is one of the largest in the world, only a handful of films have been introduced overseas. Therefore, this program provides a great chance for the international audiences to discover new Japanese films.
The films are streamed on our website JFF+ (Japanese Film Festival Plus) that is dedicated to Japanese films and run by JF. Alongside the films, interviews with directors and stories of mini-theaters bring the current state of Japanese film culture from multiple perspectives in its own context.
For the full lineup, please visit JFF+ INDEPENDENT CINEMA website.
Second term – December 15, 2022 to March 15, 2023
On the Edge of Their Seats (2020), directed by JOJO Hideo
Shiver (2021), directed by TOYODA Toshiaki
Drive into Night (2022), directed by SAKO Dai
What Can You Do about It (2019), directed by TSUBOTA Yoshifumi
In the Distance (2022), directed by KATO Saki
A Little Girl's Dream (2014), directed by TOKITA Yoshiaki
Featured
Film Screening Event
Projects Organized by JFNY