Film
08/01/2023 - 10/31/2023
Online
JFF+ Independent Cinema 2023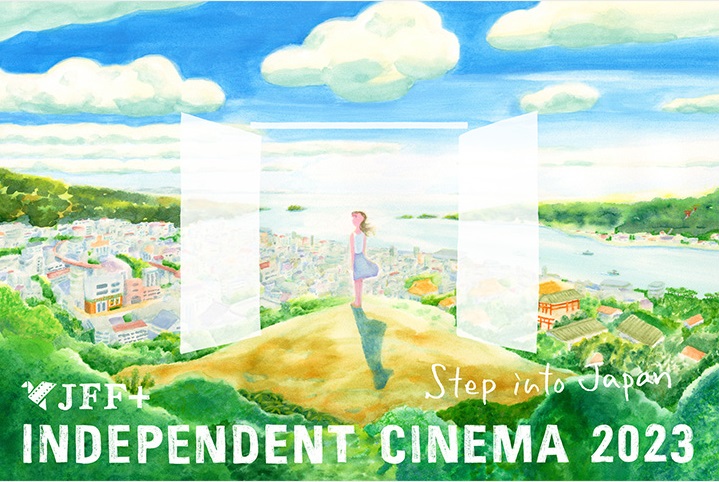 Time & Location
August 1 (5pm JST) – October 31 (5pm JST)
Online
About
The Japan Foundation will launch a special program called JFF+ Independent Cinema 2023 to shed light on the mini theaters that support the cinema culture of Japan.
The lineup of streamed films includes those recommended by mini theaters throughout Japan, as well as by international film critics and film festival directors. Videos that introduce each participating mini theater, their communities, and the feelings of their staff, will also be produced and streamed. Together these will introduce the current state of cinema culture and regional culture in Japan from multiple angles.
This project is a continuation of the streaming project JFF+ Independent Cinema carried out from December 15, 2022, through June 15, 2023. The previous project was accessed from over 150 countries and regions around the world, including Indonesia, the U.S., Australia, and Mexico, attracting interest from viewers from a wide range of ages, from teenagers through to the elderly. The project received a great response, with many positive comments received from viewers, and some of the streamed works were covered by overseas media.
For more information visit the JFF+ Independent Cinema website.
Film Lineup
[Selected by Cinema de Aeru]
Follow the Light (2021)
Directed by NARITA Yoichi
[Selected by fukaya cinema]
An Artisan's Legacy, Tsunekazu Nishioka (2012)
Directed by YAMAZAKI Yuji
[Selected by Ueda Eigeki]
Hey! Our dear Don-chan (2022)
Directed by OKITA Shuichi
[Selected by Motomachi Movie Theater]
A Muse Never Drowns (2022)
Directed by ASAO Nozomi
[Selected by Cinema Onomichi]
A Girl in My Room (2022)
Directed by TAKAHASHI Natsuki
[Selected by jig theater]
TENZO (2019)
Directed by TOMITA Katsuya
[Selected by Sakurazaka Theater]
BON-UTA, A Song from Home (2019)
Directed by NAKAE Yuji
[Selected by Mark Schilling]
Techno Brothers (2023)
Directed by WATANABE Hirobumi
[Selected by Haochen Xu] Bachiranun (2021)
Directed by HIGASHIMORI Aika
Subtitle language: English (available with Japanese audio)
【Cooperating mini theaters】
・CINEMA IRIS(Hakodate, Hokkaido)
・fukaya cinema (Fukaya, Saitama)
・Ueda Eigeki (Ueda, Nagano)
・jig theater (Tohaku, Tottori)
・THEATER ENYA (Karatsu, Saga)
・Cinema de Aeru (Miyako, Iwate)
・Cinekoya (Fujisawa, Kanagawa)
・Motomachi Movie Theater (Kobe, Hyogo)
・Cinema Onomichi (Onomichi, Hiroshima)
・Sakurazaka Theater (Naha, Okinawa)
Featured
Film Screening Event