Talk
07/24/2023
Online
Japan-China Relations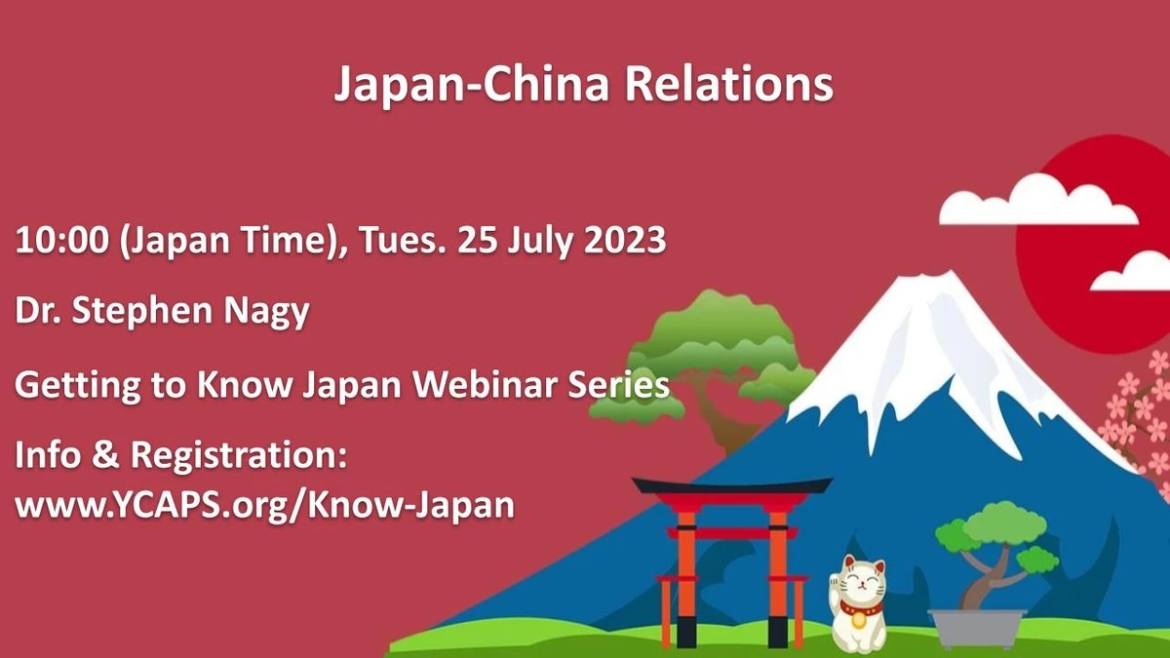 Time and Location
July 24, 9pm EDT
Online
About
Yokosuka Council of Asia Pacific Studies (YCAPS) Director for Policy Research Dr. Stephen Nagy will deliver an introductory session on China-Japan relations. To provide background for current policies, Dr. Nagy will explain some of the defining moments in the relationship's long history and discuss this within the context of former PM Shinzo Abe's death before transitioning to Q&A.
The event will be recorded and published in YCAPS' web archive. Questions are encouraged during the live event.
Speakers
Dr. Stephen Nagy received his PhD in International Relations/Studies from Waseda University in 2008. His main affiliation is as a professor at the International Christian University, Tokyo. He is also a fellow at the Canadian Global Affairs Institute (CGAI); a visiting fellow with the Japan Institute for International Affairs (JIIA); a senior fellow at the MacDonald Laurier Institute (MLI); and a senior fellow with the East Asia Security Centre (EASC). He also serves as the Director of Policy Studies for the Yokosuka Council of Asia Pacific Studies (YCAPS) spearheading their Indo-Pacific Policy Dialogue series.
Visit Yokosuka Council on Asia-Pacific Studies (YCAPS) website
for more information.
This event is supported through the Japan Foundation New York's Salary Assistance Grant for U.S.-Japan Community Grassroots Exchange Program.