Talk
05/11/2023
Online
Japan as a Maritime Nation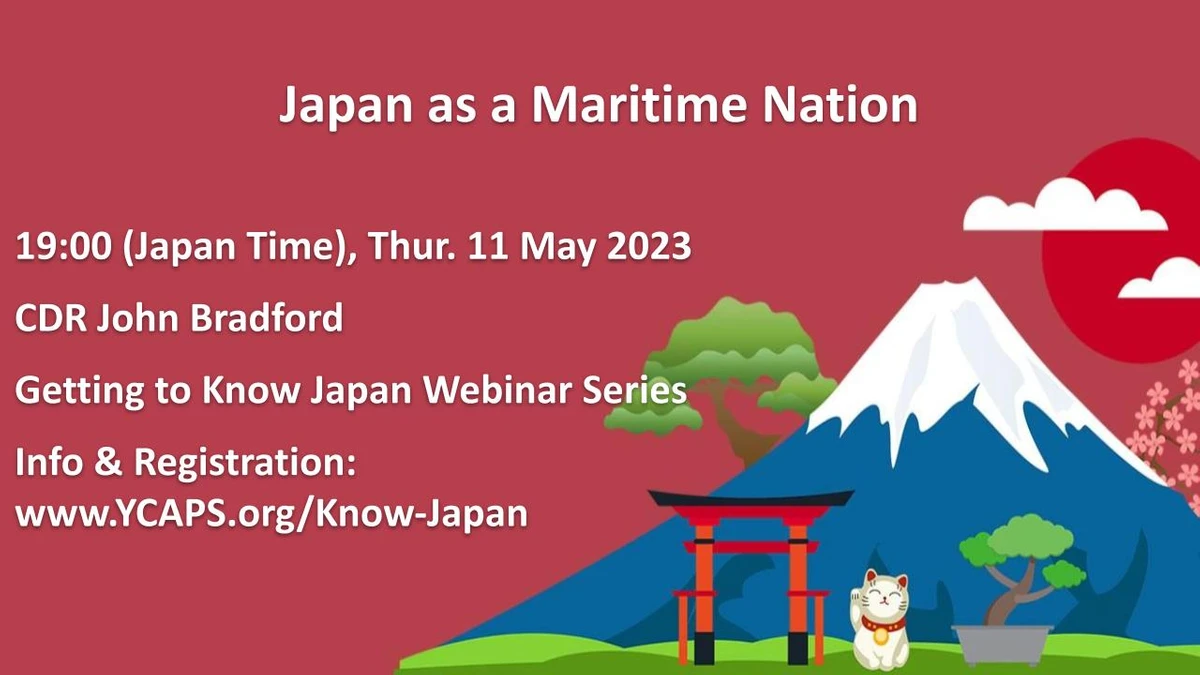 Time and Location
May 11, 6am EST (7pm JST)
Online
About
Japan is a quiet maritime power. It is an archipelagic nation that controls a large shipping fleet and maintains one of the world's most powerful naval forces. Tokyo was recently ranked as the world's 5th most important global maritime city, despite having a port that is dwarfed by those elsewhere in Asia. Yet, dichotomies exist in that much of Japan's culture is relatively inward-looking and focused on terra firma elements such as mountains and agricultural elements. John Bradford will provide an overview of Japan's weight as a maritime state focusing on a historical narrative from 1945 to the present.
The event will be recorded and published in YCAPS' web archive. Questions are encouraged during the live event.
Speakers
John F. Bradford is the executive director and founding president of the Yokosuka Council on Asia- Pacific Studies (YCAPS). He is concurrently a senior fellow in the maritime security programme, S Rajaratnam School of International Studies, Nanyang Technological University, Singapore. He previously served as a Navy officer for twenty-three years. His at-sea assignments included deputy director, Maritime Headquarters, U.S. 7th Fleet; regional cooperation coordinator, U.S. 7th Fleet; and commanding officer, USS Stethem (DDG-63). In the Pentagon, he served as country director for Japan in the Office of the Secretary of Defense (Policy) and Asia- Pacific Politico-Military Branch Chief on the Navy staff. As an Olmsted scholar, he studied in the department of political science at Gadjah Mada University in Indonesia and completed an MSc in Strategic Studies from the S. Rajaratnam School of International Studies in Singapore. He is also a graduate of Japan's National Institute of Defense Studies, U.S. National Defense University, U.S. Naval War College and Cornell University. Mr. Bradford is a member of the US-Japan Network For The Future.
Visit Yokosuka Council on Asia-Pacific Studies (YCAPS) website
for more information.
This event is supported through the Japan Foundation New York's Salary Assistance Grant for U.S.-Japan Community Grassroots Exchange Program.