Performance
05/11/2023
Lexington, KY
In Folds Redux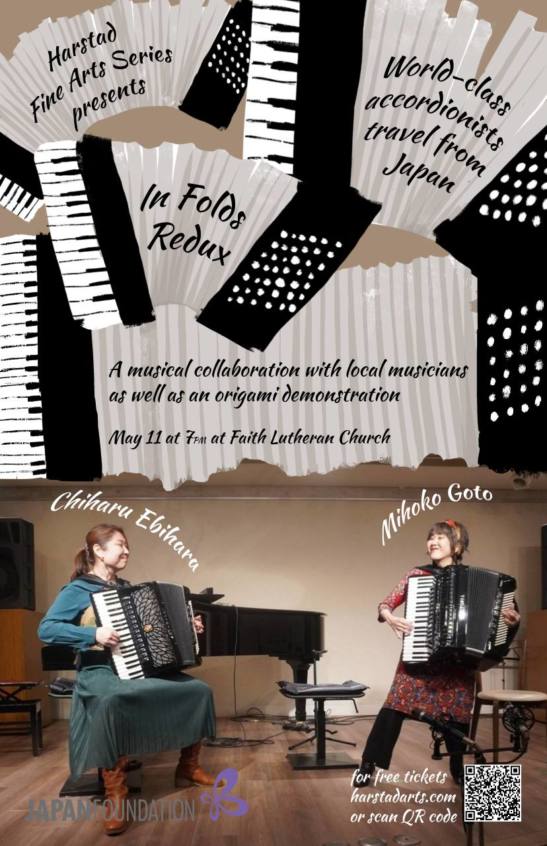 Poster by Amy Hadden
Time & Location
May 11, 7pm- 9pm EDT
Faith Lutheran Church (Lexington, KY)
About
Back by popular demand, world-class accordionists Mihoko Goto and Chiharu Ebihara travel from Japan to present In Folds Redux, a musical collaboration with local musicians as well as a pre-show origami demonstration. Mihoko and Chiharu are one of the leading accordionists in Japan whose unique sound and performing style is highly praised both at home and abroad. Mihoko performed as an accordionist in Broadway shows in New York City and gave concerts in many countries in Europe. Much of her popularity may be attributable to her large repertory that incorporates characteristics of many musicological styles – traditional Japanese, Russian, Classical, flamenco, rock, and other world music.
For more information visit the Harstad Fine Arts Series website.
This event is supported through JFNY Grant for Arts & Culture grant.