Workshop
06/10/2023 - 06/11/2023
Glencoe, IL
Ikebana Day 2023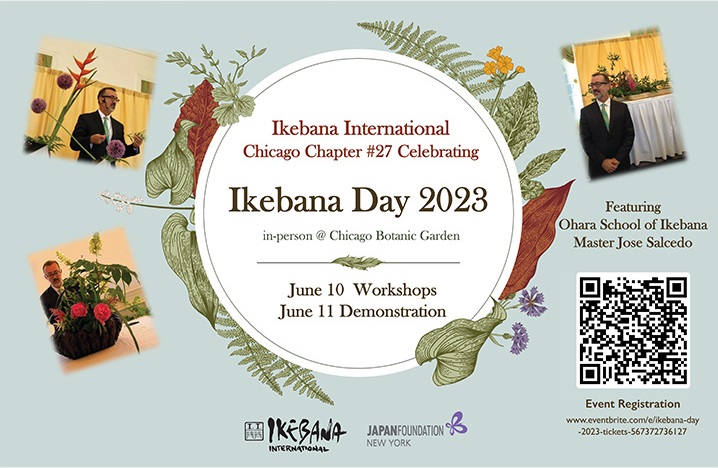 Time and Location
Beginner Workshop- June 10, 10am- 11:30am
Advanced Workshop- June 10, 1pm- 3pm
Demonstration- Jun 11, 10:30am- 12pm
Chicago Botanic Garden (Glencoe, IL)
About
Ikebana International Chicago Chapter is celebrating the Ikebana Day 2023!
Have you planned for summer vacation yet? Come to Chicago this June for Ikebana Day 2023 Celebration at the Chicago Botanic Garden. Meet Ikebana Master Jose Salcedo for a free public demonstration. You can also sign up for master classes. Seats are very limited.
Mr. Salcedo has mastered ikebana with high ranks in two major schools. A well-respected sensei and a sought-after Ikebana demonstrator in the Ikebana community.
Ikebana International Chicago Chapter website
This event is supported through the Japan Foundation New York's Education Grant.