Film
01/08/2023 - 02/19/2023
Chicago, IL
Facing Life, Meeting Death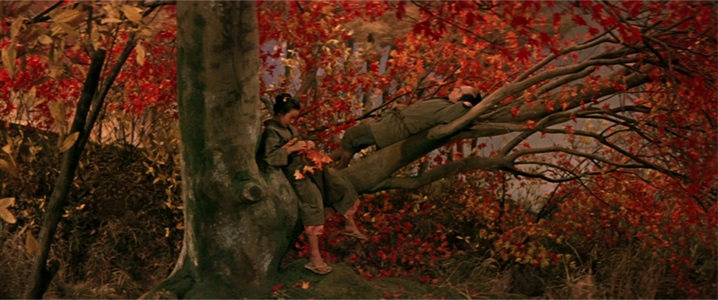 Time & Location
January 8, 2023, 7pm- Ikiru
February 19, 2023, 7pm- The Ballad of Narayama
Ida Noyes Hall (Chicago, IL)
About
"It completely overwhelmed me. I was shaken to the core." So said Ingmar Bergman of The Phantom Carriage (1921), which he watched at least once a year. Victor Sjöström's silent masterpiece and Bergman's own Seventh Seal (1957) feature as the two Swedish titles in this death-focused lineup, with two Japanese films (Ikiru, 1952; The Ballad of Narayama, 1958), two American (Death Takes a Holiday, 1934; Dead Man, 1995), one Iranian (Taste of Cherry, 1997), one Czech (The Cremator, 1969) and one German title (Destiny, 1921) playing alongside them.
A trans-continental representation of the ultimate inevitability, "Facing Life, Meeting Death" lends a darkness to your Sunday nights, just as cold and bleak as the Chicago winter demands. The series is inspired by that visceral paralysis, the captivating dread that death elicits; yet its purpose is not, in fact, to induce existential despair. While focused on encounters with death—some with the "person," others with the prospect—at its core, this series is about living. Accompanying the grim subject matter of each of these films is a certain joie de vivre—an acknowledgment of the end to come, but not without a loving regard for the now. This series, then, is a celebration of life; it is about the way that knowledge of death, and confrontation with it, enriches life while we are still within it.
For tickets and more information visit the Doc Films website.
35mm print courtesy of the Japan Foundation.
Featured
Film Screening Event