Workshop
03/25/2023
Online
Cultural Fusion in Kamishibai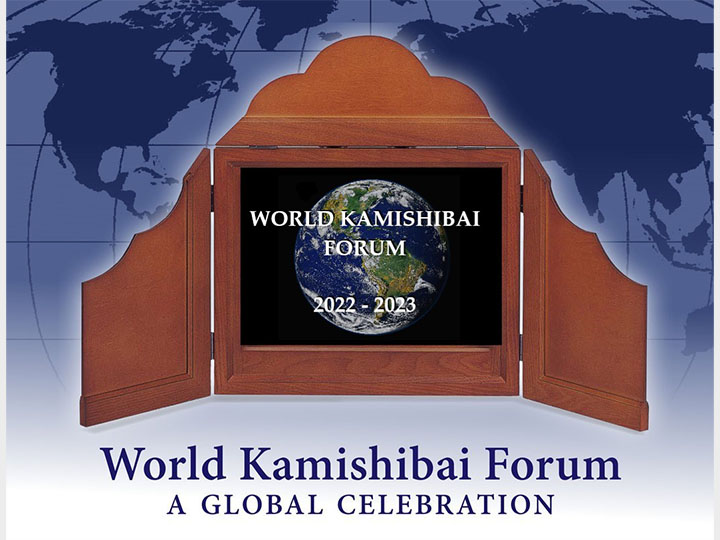 Time and Location
March 25, 1pm ET
Online
About
In the upcoming World Kamishibai Forum webinar, Pepe Cabana Kojachi "Mukashi Mukashi" will discuss how he has created a unique fusion of his Japanese and Peruvian ancestry in his work with kamishibai and Ramya Srinidhi will introduce several Indian art forms adapted to the kamishibai format and interview a traditional artist.
Speakers
PEPE CABANA KOJACHI "Mukashi, Mukashi"is a storyteller, educator, author, and graphic designer of Japanese ancestry. He is one of the early proponents of kamishibai outside of Japan and has traveled abroad more than 40 times as an ambassador of kamishibai and Peru. He founded and directs Proyecto Kamishibai Perú and Mukashi, Mukashi, as well as having initiated many projects and events, such as Raymi(Festival) Kamishibai, Book and Reader, Friendship and Learning, and Peru and Japan United by Stories.
RAMYA SRINIDHI, based in Bangalore, India, is the founder of the Indian Kamishibai Association (IKA) and Katha Corner, an experiential learning program for children. She has a diverse background – in storytelling, education and psychotherapy – and also has an interest in integrating kamishibai with indigenous Indian art forms.
The World Kamishibai Forum is a free series that focus on different aspects of kamishibai. Live attendees will meet and interact with the presenters who are experienced kamishibai creators/presenters from around the globe and have deep experience in their work. The workshops will be recorded and made available to view later.
For more information visit the Write Out Loud website.
This project is supported by the Global Partnerships Education Grant.