Talk
03/16/2023
New York, NY
Bashō: Where Now?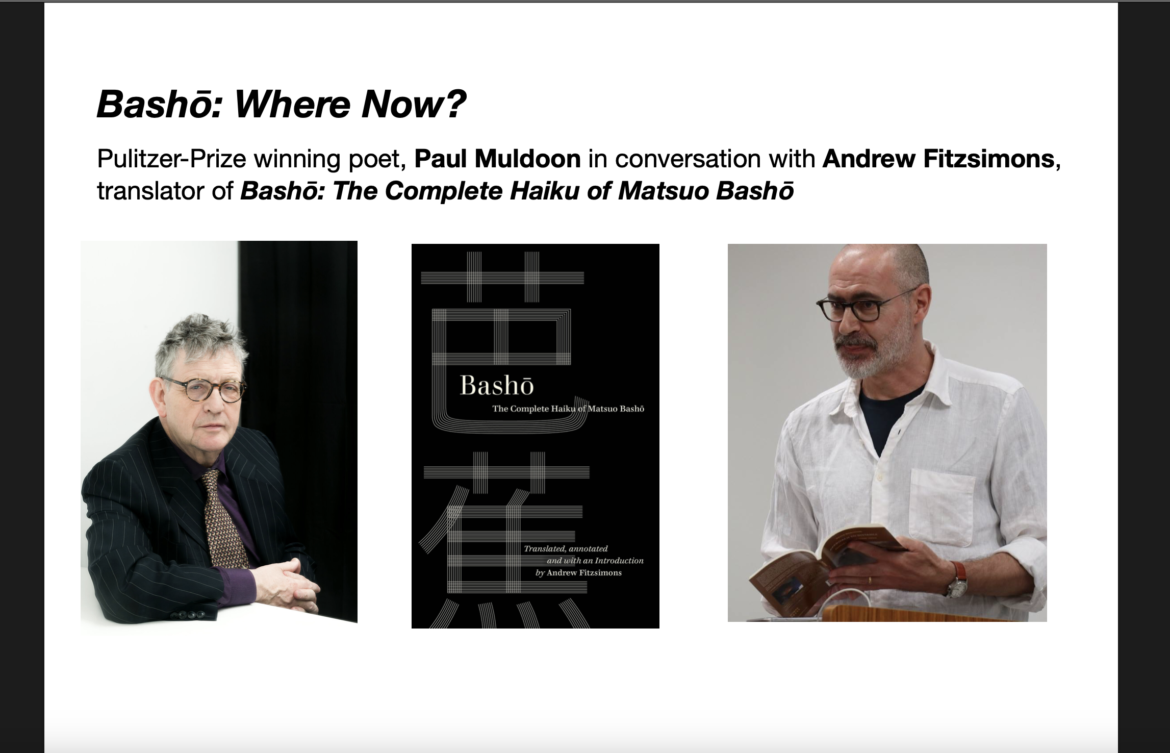 Time & Location
March 16, 6pm-7pm
Hunter College (New York, NY)
About
Together with Hunter College's Japanese Program, we invite you to a talk event Bashō: Where Now? to mark the publication by the University of California Press of Bashō: The Complete Haiku of Matsuo Bashō. The author, Andrew Fitzsimons, will be in conversation with Pulitzer Prize winning poet, Paul Muldoon, about the work and legacy of one of the greatest figures in the history of Japanese literature, the master of haiku, Matsuo Bashō.
Matsuo Bashō (1644–1694) remains the greatest poet of Japan and one of the major figures of World Literature. His work has inspired haiku to become the most popular poetic form in the world.
PLEASE NOTE– All non-Hunter College attendees will be required to show a valid photo ID (governmental, state, passport, etc.) to obtain a pass from the Visitor's Center to gain access to Hunter College campus.
Speakers
Paul Muldoon is an Irish poet and professor of poetry, as well as an editor, critic, playwright, lyricist and translator. In addition to the Pulitzer Prize, he has received the T. S. Eliot Award, the American Academy of Arts and Letters Award in Literature, the Irish Times Irish Literature Prize, the Griffin International Prize for Excellence in Poetry, and the Queen's Gold Medal for Poetry
Andrew Fitzsimons is also an Irish poet and is Professor of English Language and Cultures at Gakushuin University, Tokyo, and author of The Sea of Disappointment: Thomas Kinsella's Pursuit of the Real, as well as three books of poetry.
This event is co-organized by the Japan Foundation, New York and Hunter College's Japanese Program.
The event will be recorded and later uploaded to JFNY's YouTube channel.